14 College Students Bitten By Bear At Petting Zoo; Cub To Be Euthanized To Test For Rabies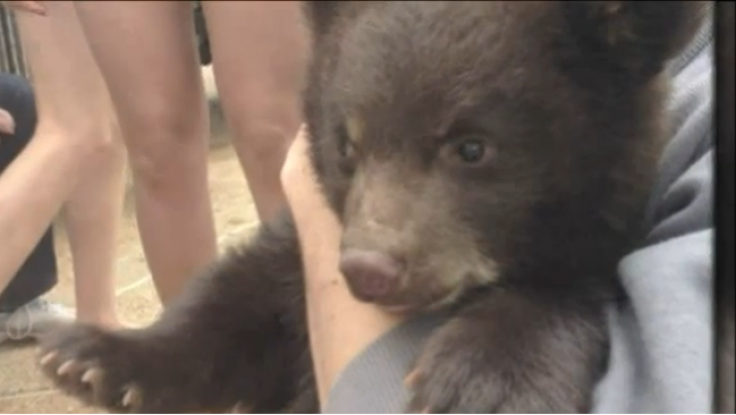 Fourteen students from Washington University were bitten by a bear club while they were visiting a petting zoo that had been on their campus, raising concerns that they may have been infected with rabies.
The students had been allowed to pet and play with the bear cub, which bit several of them and broke their skin. Rabies is usually transmitted through the bites of an infected, or rabid, animal. Typical rabid critters include skunks, bats, foxes, and raccoons.
The only way to test the bear cub for rabies, however, is to euthanize it; and this has made several of the students upset, who don't think it's necessary to kill the cub while they can just get a rabies vaccination. For those who have never been vaccinated against rabies, there are post-exposure vaccines that are a combination of passive antibody and vaccine.
Washington University released a statement about the situation:
For the past several years, as a way to help relieve stress during the time around final exams, a local petting zoo provided an on-campus interaction with domesticated farm animals. This year, without prior knowledge of the university, the petting zoo included in the experience a 2-month old bear cub. About 14 students have reported that the bear cub nipped them and the bites broke through their skin, including on the arms and faces of some of the students. Because the bear cub was born in the wild, State of Missouri and local health officials cannot rule out the possibility that it carries rabies. The only way to confirm is to test the bear cub following euthanasia.
The university continued: "This is an extremely unfortunate situation, for our students, and the bear cub. Our focus has been on ensuring the health, safety and well-being of our students."
Published by Medicaldaily.com