15 Million Unwanted Pregnancies Could Be Avoided If Contraceptives Were Used Properly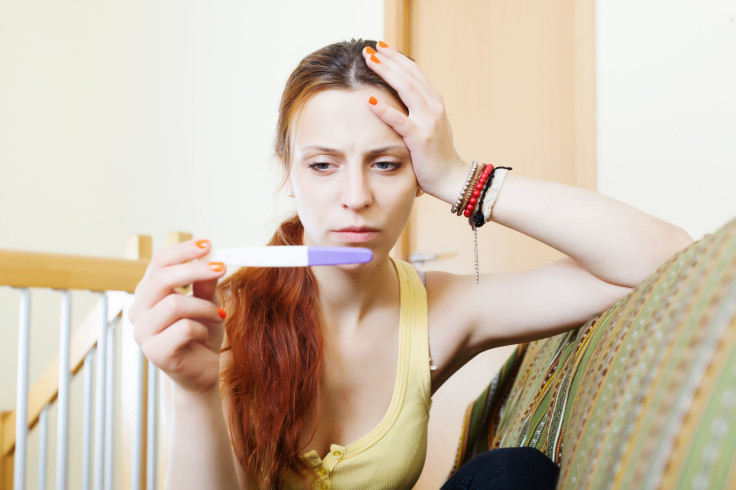 There are some 85 million unwanted pregnancies that occur every year throughout the world, making up about 40 percent of all total pregnancies per year. Out of those, half are aborted, 13 percent end in miscarriage, and 38 percent become unplanned births — often leaving poor mothers in low-income countries in a difficult state.
What's the best way to prevent unwanted pregnancies? Condoms — or at least any other form of contraception — of course. But it's often hard to realize the importance of contraception without concrete numbers. A new study points out that 15 million unwanted pregnancies in 35 different countries could be prevented with the use of contraceptives, yet the practice still isn't widespread enough due to lack of resources and education in certain parts of the world.
The study authors used international demographic and health surveys to study contraceptive use among 12,874 women who had become pregnant by accident, and compared that to 111,301 sexually active women who weren't pregnant and didn't want to be. The total amount of women were spread throughout 49 different countries, both low- and middle-income, between 2005 and 2012. Data from 35 of the 49 countries were available for this study's analysis, and the authors estimated the number of unwanted pregnancies as well as the amount that were caused by lack of modern contraception.
The researchers tracked whether the women used modern contraception (condoms, oral pills, implants, intrauterine devices, sterilization, among others) or traditional contraception (the "pull-out" method and calendar methods, such as trying to have sex during menstruation, when a woman isn't fertile). The women were also asked to state one major reason as to why they didn't use contraception: side effects, her partner's opposition, lack of knowledge, cost, underestimating risk of pregnancy, or fatalism (believing that fate dictates things that happen to us).
They found that using traditional methods accounted for a 2.7-fold increase in the risk of an unwanted pregnancy; non-use was associated with a 14.5-fold increase compared to using modern contraception. All of these together accounted for about 16.7 million unwanted pregnancies, of which 15 million could have been prevented by using modern methods correctly.
Poorer and less educated women were the ones more likely to not use modern contraception readily, spurring the authors to believe that proper education and the debunking of myths could help lower the number of unwanted pregnancies. In addition, many women were fearful of potential "side effects" or "health consequences" of using condoms or pills, but they're entirely safe.
"This study has many implications," Dr. Howard Sobel, regional coordinator of the reproductive, maternal, newborn, child and adolescent division at the World Health Organization (WHO) and an author of the study, said in the press release. "For instance, 'health concerns' was the most common reason given for not using modern contraception, yet these concerns are not backed up by evidence […] We could prevent the overwhelming majority of pregnancies if we could debunk the myths and misperceptions about modern methods and use long-term methods of contraception, such as implants and intrauterine devices."
Source: Bellizzi S, Sobel H, Obara H, Temmerman M. Underuse of modern methods of contraception: underlying causes and consequent undesired pregnancies in 35 low- and middle-income countries. Human Reproduction. 2015.
Published by Medicaldaily.com