18-Week-Old 'Miracle' Baby, Megan Hui, Survives Miscarriage And Abortion Pill; Is Just A 'Big Healthy Pudding'
An 18-week-old baby from Ireland has given new meaning to the phrase "born a fighter." Megan Hui of County Kildare, Ireland, was originally deemed dead by doctors at Rotunda hospital in Dublin after five scans concluded 31-year-old mom Michelle Hui had lost her baby. The mother hadn't known she was actually pregnant with twins. However, she was instructed to take two abortion pills to clear her uterus after the miscarriage of what she (and doctors) thought was one child. A pregnancy test later, doctors found Megan.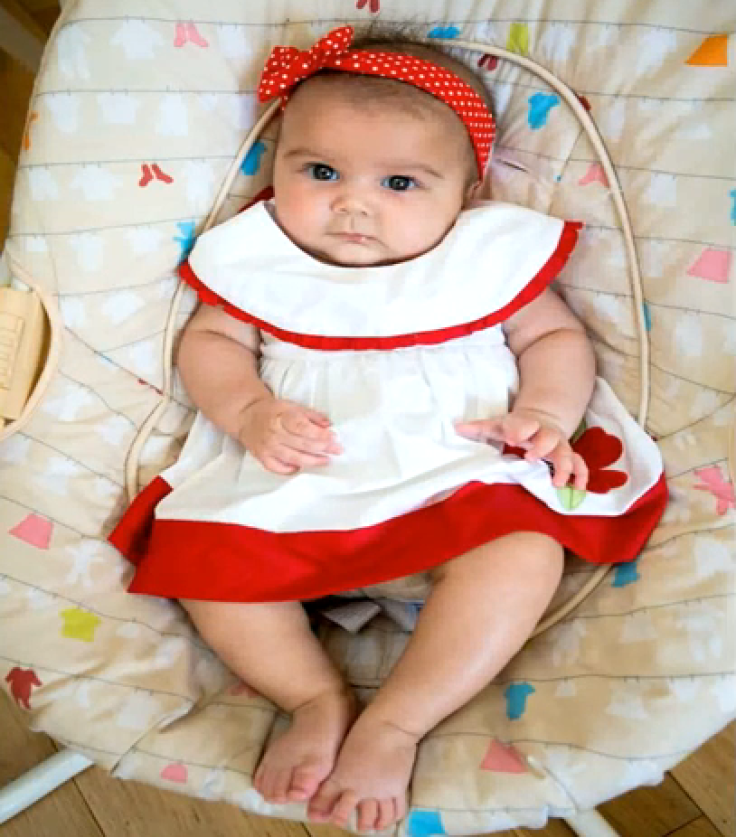 To everyone's surprise, Megan — born on February 25 — weighed just under 6 pounds and became a little sister to Mya, 4, and Noah, 2, after miraculously surviving the twin miscarriage and the abortion. "I couldn't believe it," Hui told the Mirror. "Neither could the doctors. But as happy as I was, I was angry they had missed her on the scans."
Hui was asked to take a pregnancy test, which would reveal whether any harmful clots remained in the womb after taking the abortion pill. It was only after the pregnancy test came back positive that the mother of two was sent to the hospital for a D&C (dilation and curettage) — a surgical procedure to remove the contents of the uterus. Upon beginning the surgical procedure to remove the dangerous blood clots, doctors found Megan's heartbeat on a scan — 10 days after her miscarriage.
"You are not going to believe it, we've got a heartbeat," Hui recalled. "It was the best feeling ever." "They said that with all the blood and clots it must have created shadows so they couldn't see her. Although the mother of now three was thrilled to have her newborn survive, she was concerned about the doctors' oversight — the possible effect her medical abortion could have had on her newborn.
She was given two abortion pills to prompt her womb to expel the dead fetus to prevent any infection. Patients will take mifepristone — the abortion pill — and then receive misoprostol to take home the next day, according to Planned Parenthood of Illinois. A complete abortion will occur within four to 24 hours of using misoprostol in the privacy of their home for most patients.
Typically, medical abortion done this way has a success rate of more than 97 percent. Some of the abortion drugs prescribed to Hui do carry an increased risk of birth defects to any surviving baby. The most common severe birth defects include heart defects, neural tube defects, and Down syndrome.
Despite the medical procedures, Megan is thriving at 18 weeks. "Now Megan is fine, she's healthy and she is just a big healthy pudding of a baby," Hui said, the Daily Mail reported. The doctors said it was a blessing. They have never heard of anything like it. Someone had been looking over us."
Megan's story is so extraordinary that it has been written up in medical journals. Medical professionals, like Katherine Hales, a spokesman from the Association of Radical Midwives, which campaigns for improved maternity care in the NHS, acknowledges this is an "extraordinary case." "But I have never heard of this happening. I can't think of a medical reason for it to happen – it is just luck," Hales said.
Published by Medicaldaily.com