2 American Ebola Outbreak Patients To Be Quarantined In US: 5 Must-Know Facts About The Ebola Virus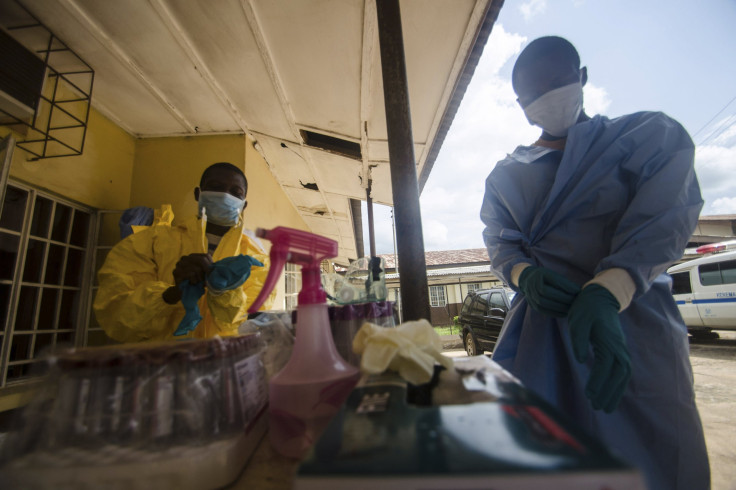 Two American medical missionaries in Liberia are expected to make their return to the U.S. for treatment after being infected with Ebola during "the deadliest outbreak ever" in the virus's history. Thirty-three-year-old Dr. Kent Brantly and 59-year-old Nancy Writebol, both American humanitarian workers who caught the Ebola virus while caring for patients in Liberia, are to be transported in a U.S. business jet with an isolation pod. One of the two patients will be treated at Atlanta's Emory University Hospital, as they are found to be in "stable-but-grave" conditions.
In Liberia earlier this week, an experimental serum was administered to Writebol, in hopes of alleviating Ebola symptoms. Only one dose of the serum was available, and Brantly asked that it be given to his colleague, said Franklin Graham, president of Samaritan's Purse, a faith-based charity, CNN reported. No further details about this serum were disclosed to the public.
While Writebol was administered the serum, Brantly was also given a shot at survival; he received a blood transfusion from a 14-year-old male Ebola patient, who was Brantly's former patient, and survived the deadly virus. "The young boy and his family wanted to be able to help the doctor that saved his life," Graham said.
It's not clear what doctors hoped the blood transfusion would do for Brantly's health, but it has proven to help some people survive while some don't. It is believed the blood of a survivor, like the teen, is filled with antibodies that are strong enough to fight off the disease, which help the infected body become immune itself when the blood is transfused. A 1999 study published in The Journal of Infectious Diseases found when eight patients were striken with Ebola, and received blood transfusions donated by five convalescent patients, survivors of Ebola, only one transfused patient died. This suggests the idea behind blood transfusions to treat Ebola may not be too far-fetched and could possibly help keep the fatality rate low.
Alongside the health of Brantly and Writebol, Brantley's family's health has been put into question. His wife, Amber Brantly, and their two children, accompanied Kent on his trip to Liberia, but "are physically fine" now. "We had left Liberia prior to Kent's exposure to the virus," Amber told CNN.
Writebol's husband, David, is near his wife, along with their son Jeremy. However, the medical missionary is quarantined, while her husband has to wear a head-to-toe protective clothing so he does not catch the disease. "She's weak, but she's working through it," Jeremy said.
Upon hearing the news of these American-infected Ebola patients' return to the U.S., Americans have taken to social media to express their concerns over the medical evacuation and the possible risk of exposure to the virus.
Despite Americans' fear over the pandemic, the Centers for Disease Control and Prevention has tried to contain panic by reassuring the public there's little risk of an American Ebola outbreak. However, the agency has issued a Level 2 health alert, advising U.S. health workers to remain vigilant. "The likelihood of this outbreak spreading outside of West Africa is low," said Stephan Monroe, deputy director of the agency's National Center for Emerging and Zoonotic Infectious Diseases, in a teleconference with reporters. Still, he continued, "the CDC has to be prepared for the remote possibility."
Although the risk of infection is still low, the CDC is reeducating health care workers about isolation procedures, warning people who live near the hospital to avoid contact with anyone else who seems to display Ebola symptoms.
To separate fact from fiction, here are five must-know facts about the Ebola virus:
1. Ebola is highly infectious and usually a fatal virus that leads to flu-like symptoms and severe internal bleeding.
2. Ebola symptoms include fever, intense weakness, muscle pain, headache, and sore throat. Vomiting, diarrhea, are also among the following symptoms.
3. Ebola has an incubation period of 21 days. A patient could have the virus three weeks before he shows symptoms.
4. Patients are not infectious before symptoms show up.
5. The virus is contracted through bodily fluids, such as blood.
Published by Medicaldaily.com