2 Servings Of Strawberry Per Day Could Improve Heart And Brain Health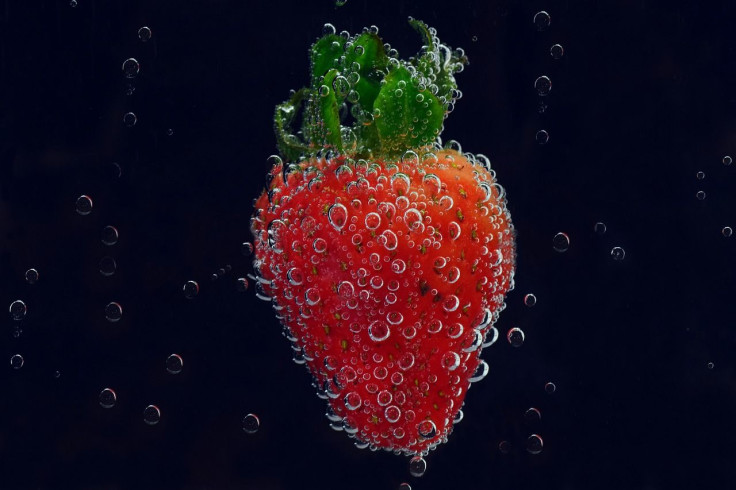 Strawberries are a nutrient-rich superfood that has the potential to reduce inflammation and prevent stroke, cancer and high blood pressure. Scientists have now found that two servings of strawberries daily can improve heart and brain health and antioxidant capacity in older healthy adults.
Previous studies have shown that strawberries could help improve total and LDL (low-density lipoprotein) cholesterol levels and blood pressure – markers of cardiovascular health.
In the latest study, a team of researchers from San Diego State University evaluated 35 healthy men and women between the ages of 66 and 78 for over eight weeks. The participants were either given 26 grams of freeze-dried strawberry powder (equivalent to two servings of fresh strawberries) or a control powder.
At the end of the trial, researchers noticed that strawberry consumption was linked to an increase in cognitive processing speed by 5.2%, a decrease in systolic blood pressure by 3.6% and an increase in total antioxidant capacity by 10.2%. However, the participants who took the control powder showed increased serum triglycerides.
"Previously published research has already shown some of the acute and long-term cardiovascular health benefits of strawberries in different populations, so this is great to confirm some of those findings. This study demonstrates that consuming strawberries may promote cognitive function and improve cardiovascular risk factors like hypertension. We're encouraged that a simple dietary change, like adding strawberries to the daily diet, may improve these outcomes in older adults," said Shirin Hooshmand, principal investigator of the study.
The researchers say the antioxidant capacities of polyphenolic compounds in strawberries may be providing cardiovascular and cognitive health benefits.
In addition to the cardiovascular and brain health benefits, here are some other benefits of strawberries:
1. Low in calories - Strawberry is a low-calorie fruit rich in fiber that can be an ideal choice of food for weight loss.
2. Strengthens the immune system - Strawberries are excellent sources of vitamin C and manganese responsible for wound healing and treatment of respiratory and systemic infections.
3. Reduces inflammation - Anthocyanins that give red color to strawberries are also known for their anti-inflammatory properties. Reducing inflammation helps in cutting down the cell damage and occurrence of chronic conditions like cardiovascular disease, non-alcoholic fatty liver disease, type 2 diabetes, Alzheimer's disease and certain cancers.
4. Regulates blood sugar - Strawberry is a low-glycemic index fruit ideal for people with diabetes. Magnesium in strawberries helps to improve insulin resistance and better regulation of blood sugar levels.
Published by Medicaldaily.com