2012 Presidential Debate: Bachmann Blasts Perry for HPV Vaccination Mandate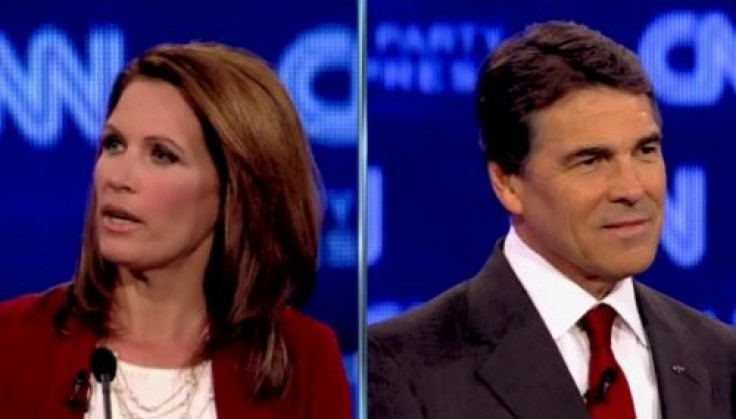 Rep. Michelle Bachmann (R-Minn.) criticized Texas Gov. Rick Perry for his 2007 executive order mandating vaccinations of sixth-grade girls against human papillomavirus (HPV), a sexually transmitted disease which is often a precursor to cervical cancer.
Bachman pointed out that a former top aide to Perry was part of a lobbying effort by drug maker Merck. Merck would have been able to earn millions of dollars from the mandate.
Perry played down the amount of the contribution.
"The company was Merck, and it was a $5,000 contribution that I had received from them. I raise about $30 million, and if you're saying that I can be bought for $5,000, I'm offended," he said.
Bachmann replied.
"Well I'm offended for all the little girls and the parents that didn't have a choice," he said.
Perry said he was mistaken in making an executive order, adding that he should have worked with the state legislature. However he said he would continue to "err on the side of life."
Published by Medicaldaily.com