2019 To Become Second Hottest Year In Recorded History Due To Climate Change
Worldwide, October 2019 is now officially the second-warmest October on record since scientists began keeping tabs on the global climate in 1880, according to Scientific American. And we all know what's to blame for this terrible record — man-made climate change.
Worse, 2019 is set to become either the second or third hottest year worldwide ever recorded. Records now show that the last six years, from 2014 to 2019, will be the hottest six years also since recording started in 1880.
As of November 15, all-time high temperature records have been tied or broken in 20 countries and territories, making 2019 the second most prolific year on record for all-time national heat records.
But for the unlucky countries in Southeast Asia, southern Africa, and Australia, 2019 will be their hottest year on record, said new data from the U.S. National Oceanic and Atmospheric Administration (NOAA). Countries in these regions are also expecting to measure their hottest year on record in 2019.
"The last time we had a below-average temperature in October was in October 1976," Ahira Sánchez-Lugo, a climatologist at NOAA's National Centers for Environmental Information (NCEI), said. Sánchez-Lugo is also the author of NOAA's newly released climate report. "We've been on an upward swing since then."
NOAA's NCEI data also shows 2016 remains the hottest year on record since 1880. That year was a strong El Niño year that saw unusually hot weather over the Pacific Ocean. NOAA said the fact temperatures for 2019 are approaching that of 2016 without the El Niño phenomenon heat is both astounding and a cause for serious concern. More alarmingly, 2019 only had a weak El Niño effect that ended in July.
Solar activity also can't be blamed for the record heat this year. Solar activity has an 11-year high-to-low oscillating cycle and can also affect global temperatures. This year, however, was at the minimum of the cycle, so solar activity isn't to blame for the sweltering and sustained heat.
"The near-record warmth of 2019 is thus a testament to how greatly human-caused global warming is impacting the planet," Jeff Masters, an extreme weather expert who writes for Scientific American, noted.
There were two natural calamities in October that inflicted more than a billion dollars worth of damage, according to the 2019 Catastrophe Report from Aon, a London-based professional services firm providing risk, retirement and health solutions. These were Typhoon Hagibis that hit Japan on Oct. 1 and 2, which inflicted damage of more than $10 billion, and the Oct. 1 drought in China that caused losses of some $2.2 billion.
Aon said its list of billion-dollar weather disasters in October came to 25. Ten of these disasters were in the U.S. This is the fifth year in a row for 10 or more billion-dollar weather disasters — which is unprecedented. Records show that 15 of the 30 years since 1990 have seen 25 or more billion-dollar weather disasters globally.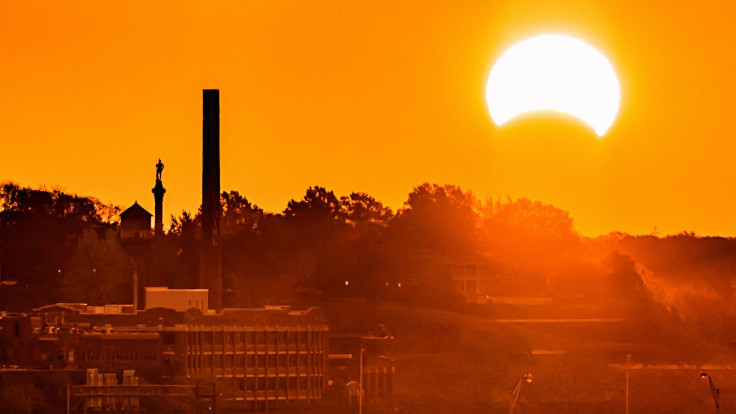 Published by Medicaldaily.com