2024 Moon Mission Update: Companies Collaborating With NASA To Realize Artemis Program Revealed
NASA administrator Jim Bridenstine announced earlier this week that America's new lunar exploration program will be called "Artemis." Named after the twin sister of the Greek Sun god Apollo, Artemis is the successor of the historic Apollo Program that landed the first humans on the Moon from 1969 to 1972.
The Artemis Program is a series of planned deep space exploration missions to be carried out by NASA and American commercial spaceflight firms with the goal of establishing a permanent human presence on the Moon and in lunar orbit from 2024 to 2028. Another key goal is to launch the first manned mission to Mars and other solar system bodies.
It will utilize various spacecraft such as the Orion capsule, the Lunar Orbital Platform-Gateway space station and commercially-developed lunar landers. The Space Launch System will serve as the primary launch vehicle for Orion.
Falcon Heavy, New Glenn, Omega and Vulcan commercial launch vehicles are planned for use to launch various other elements of the program.
On Thursday, NASA announced the names of the 11 companies that will conduct studies and produce prototypes of human landers for its Artemis lunar exploration program. This effort will help put American astronauts — the first woman and next man — on the Moon's south pole by 2024 and establish sustainable missions by 2028.
NASA's plans to transport astronauts in a human landing system that includes a transfer element for the journey from the lunar Gateway to low-lunar orbit, a descent element to carry them to the surface and an ascent element to return them to the Gateway. NASA is also looking at refueling capabilities to make these systems reusable.
"To accelerate our return to the Moon, we are challenging our traditional ways of doing business. We will streamline everything from procurement to partnerships to hardware development and even operations," Marshall Smith, director for human lunar exploration programs at NASA, said.
"Our team is excited to get back to the Moon quickly as possible, and our public/private partnerships to study human landing systems are an important step in that process."
Through Next Space Technologies for Exploration Partnerships (NextSTEP), the selected companies from eight states will study and develop prototypes during the next six months that reduce schedule risk for the descent, transfer and refueling elements of a potential human landing system. The total award amount for all companies is $45.5 million.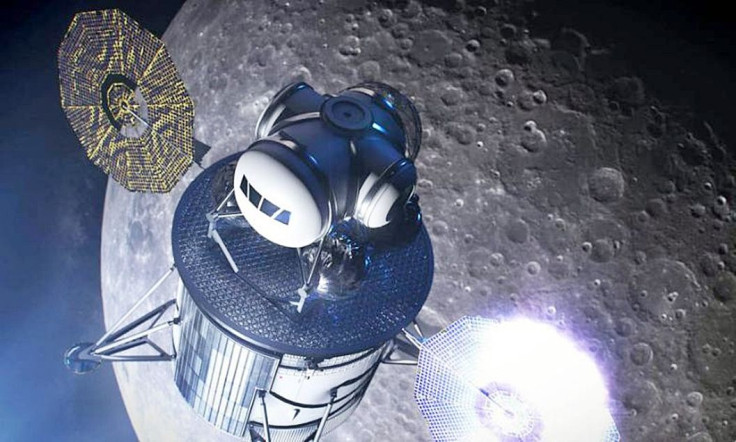 The awardees are:
Aerojet Rocketdyne, Canoga Park, California; Blue Origin, Kent, Washington; Boeing, Houston, Texas; Dynetics, Huntsville, Alabama; Lockheed Martin, Littleton, Colorado; Masten Space Systems, Mojave, California; Northrop Grumman Innovation Systems, Dulles, Virginia; OrbitBeyond, Edison, New Jersey; Sierra Nevada Corporation, Louisville, Colorado and Madison, Wisconsin; SpaceX, Hawthorne, California and SSL, Palo Alto, California.
NASA plans to send astronauts to the Moon and then to Mars in a measured and sustainable way. The direction from Space Policy Directive-1 builds on the work NASA is doing on its Space Launch System rocket and Orion spacecraft.
Published by Medicaldaily.com