23andMe Suspends Genetic Testing During Review Process, Proving You Don't Mess With The FDA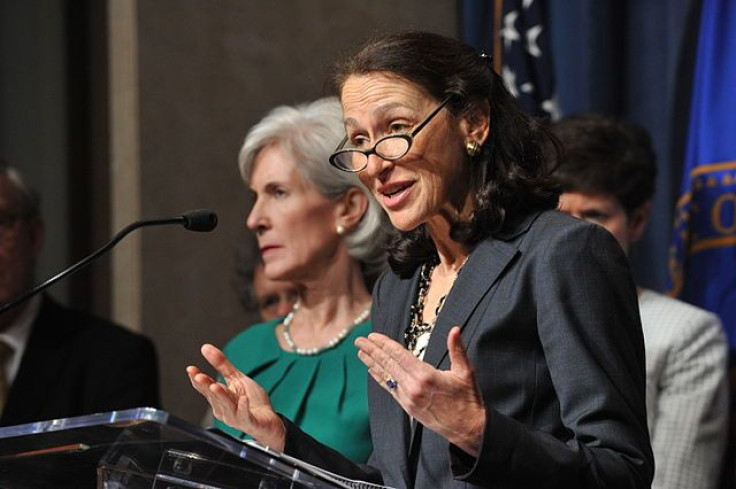 Strangely similar to the drama played out by Miley Cyrus and Sinéad O'Connor in October, 23andMe founder Anne Wojcicki and Food and Drug Administration (FDA) Commissioner Margaret Hamburg became embroiled in a public exchange conducted via blog posts and Letters to the Editor in the Wall Street Journal. Resolution came today when the spunky start-up announced on its website that it has suspended the health-related component of its genetic testing business during the regulatory review process, in order to comply with the warning letter issued by the FDA on Nov. 22, 2013. The company also said customers who purchased before that date will retain access to health-related results. Additionally, it will continue to provide both ancestry-related genetic tests as well as raw genetic data, minus any interpretation by 23andMe.
"The FDA appreciates that many consumers would like to be informed about their genomes and their genetic risk for developing certain diseases," wrote Hamburg in an explanatory letter to the Wall Street Journal. "The agency's desire to review these particular tests is solely to ensure that they are safe, do what they claim to do, and that the results are communicated in a way that a consumer can understand. Without FDA review, any safety concerns are unknown and could potentially lead to patient harm, such as a consumer receiving a false positive or negative result that leads to an unnecessary treatment or delays care."
Her face-saving clarification came shortly after WSJ's takedown of the agency, charging the FDA with trying to "control" the emerging field of personal generics, which was followed by a blog post from Wojcicki herself on Nov. 26. "This is new territory for both 23andMe and the FDA," she began her open appeal. "This makes the regulatory process with the FDA important because the work we are doing with the agency will help lay the groundwork for what other companies in this new industry do in the future. It will also provide important reassurance to the public that the process and science behind the service meet the rigorous standards required by those entrusted with the public's safety."
In the tweets and open letters exchanged by Cyrus and O'Connor, the older singer supported the younger singer after a controversial performance. Yet for this act of kindness she received only mockery in turn. Unlike the pop stars, Wojcicki and Hamburg found common ground despite the blare of publicity. So what if at times their back-and-forth sounded like the most contemporary of public relations efforts, one that might rival that of two expert, self-promoting divas? Maybe these nerds are not so dumb after all.
Published by Medicaldaily.com