3 Best CBD Oil Companies to Buy from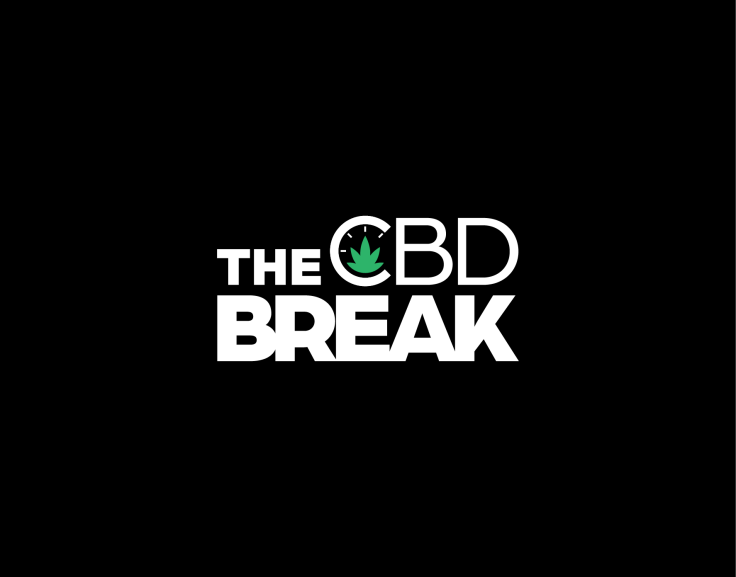 Today, it's no surprise that an increasing number of people are seeking out natural methods to help eliminate or alleviate their chronic and/or acute conditions.
Since most people are tired of the harsh side-effects that result from taking prescription medication, many are now turning to CBD as a natural, safe, and non-addictive way to not only manage illness, but to also maintain overall health and wellness. In fact, studies show that CBD is showing a lot of promise when it comes to removing or alleviating the symptoms that stem from a wide-array of illnesses.
Sadly, that also means there is an increase in the number of dishonest companies cropping up that scam individuals who may not be properly educated in how to find and buy legitimate CBD products from reputable companies. In light of this recent discovery, below is a compilation of some of the best CBD oil brands out on the online market today.
Cannabis is not only available for smoking, it can be purchased as a tincture, oil, even an edible.

The CBD Break
How Our Best CBD Oil Company List is Made
At one time, it was only possible to purchase CBD oil from states where it was legal or through the black market. Since then, commercial hemp production has been legalized, which means that now, consumers can purchase hemp from across state lines. This means that you can now buy CBD oil online and have it shipped directly to you without worry about any legal ramifications.
When buying CBD online, keep in mind that not all CBD manufacturers are created equal. There have been many companies that have been shut down by the FDA because they were dishonest about the actual amounts of CBD that they claimed were in their products.
Testing showed that not only did their products contain lesser amounts of CBD, they also contained many harmful toxins. Our Best CBD Oil List was made through carefully looking at and considering highly rated, reputable, online CBD companies and their practices.
What to Look for When Buying CBD Oil Online
When buying CBD oil online, you need to look for the following:
Make sure that you only purchase oil from reputable companies.
When purchasing CBD oil online, in order for it to be legal in the United States, it needs to contain less than 0.3 percent THC content.
When you purchase a CBD oil that is crafted with isolate, then it will be THC-free.
When you buy CBD oil that is created from full-spectrum CBD, then the oil will contain less than 0.3 percent THC.
All of the brands listed here can be purchased legally online through their respective online stores. We highly recommend that you purchase CBD oil online directly from the companies who manufacture the brands.
This way, you will absolutely know you are purchasing legitimate, safe, and official CBD products from reputable companies. Also, in purchasing CBD online, you should always be able to verify what's in the bottle through third-party laboratory results and QR codes that the company visibly posts on their website.
Too often, customers get scammed by sub-par companies who do not test their products. Take the time and do the research in order to ensure you're buying tinctures that are organic, toxin-free, properly tested, and all-natural. The brands that are featured here have their third-party lab results readily available and are also well-reviewed.
Things to Consider Before Buying CBD Oil Online
There are a host of factors to take into consideration before purchasing CBD oil online. Among these are:
Hemp Source – Is the hemp full spectrum and organically grown? Does the hemp come from a Colorado farm? Has it been tested and/or verified by an FDA facility?
THC Levels – Does the product contain less than 0.3 percent THC in order for it to be legal in the United States?
What form of CBD works best for you ? Does full-spectrum, isolate, or broad spectrum work best with your body?
Religiously check the labels for the ingredients of the products.
Does the company have third-party lab results readily available on their website? If so, did you take the time to thoroughly read through them?
The Best CBD Oil Brands on the Market
The following is a complete compilation of the best CBD companies in 2019. Within this brief list are oils that are both full spectrum and THC free.
FAB is a Milwaukee-based company that was founded in 2017 that creates high-quality, full-spectrum CBD products that are sourced from USDA approved farms located in Colorado, FDA approved facilities, hemp that contains zero pesticides.
The company's stellar customer service is but one of the many things that sets them in a class all of their own and has even won #1 position on Greenthevoteok, where 8000 people voted for FAB CBD to make it the best CBD Oil! Their 1200mg CBD oil got over 5000 votes to make it the best!
FAB CBD's website features easy to find third-party laboratory results as well as potency testing results. FAB offers a 30-day Money BackGuarantee return policy and is extremely responsive to all customer service inquiries.
Customer service is highly accessible through Facebook as well. The company's relatively inexpensive CBD oil tinctures come in a variety of flavors and three potencies. FAB uses a Co2 extraction method in all of their full-spectrum CBD products.
The only other ingredients in their CBD oils is MCT oil and non-alcoholic natural flavoring. The company offers a wide variety of strengths and flavors which include vanilla, citrus, berry, mint, and natural flavor. The company only uses premium ingredients in their offerings. Each flavor comes in strengths of 300mg, 600mg, and 1200mg.
One potential drawback to FAB is that they don't offer an oil in a higher dosage. However, we were told that the company will soon be coming out with a 2400mg dose.
#2 Purekana
Purekana is based out of Scottsdale, Arizona and harvests their organically grown hemp from Kentucky. The company offers hemp-based CBD products that are non-GMO and are devoid of pesticides, herbicides, and chemical fertilizers. They also use a solvent-free Co2 extraction method and provide third-party lab testing for their oils through ProVerde Laboratories.
Purekana's CBD oils are full-spectrum and contain less than 0.3 percent THC. The oil comes in three flavors: mint, vanilla, and natural. Each of their 30ml sized oils comes in strengths of 300mg, 600mg, and 1,000mg. The company's ingredients are simple and healthy as all of their oils contain hemp extract and MC oil as well as natural flavoring. The company ships their pleasant-tasting oils out fairly quickly.
Some reported drawbacks are that the company does not respond quickly to emails, and they also do not list a phone number for customers to call. Overall, poor customer service appears to be a huge issue with most consumers.
Wife, mother, and grandmother, Joy Smith founded Joy Organics as a way to deal with her chronic pain and insomnia.
The company's CBD tinctures come in strengths of 250mg, 500mg, 1,000mg, and 1,500mg.
There are currently four flavors to choose from: natural, orange, lemon, and tranquil mint. The only added ingredients in these tinctures are MCT oil, grapeseed oil, peppermint oil, stevia, and orange essential oil.
One major con to Joy Organics' products is that they are a little on the expensive side. However, you definitely get what you pay for when you pay higher prices for reputable CBD products.
THC-Free CBD Oil VS Full Spectrum CBD Oil
CBD that has been created from an isolate will not have THC in it. Along with THC, other cannabinoids, flavonoids, and terpenes are also removed. Since this variety of oil only contains CBD, you will only experience benefits from CBD and will miss out on the additional benefits derived from health-boosting terpenes.
Conversely, full spectrum CBD is packed with cannabinoids, and therefore contains all of the benefits that terpenes have to offer. Since full spectrum CBD oil is derived from hemp, it will, by nature, contain less than 0.3 percent of THC, which means it will not cause you to feel any of the psychoactive properties that cannabis contains.
Conditions That CBD Can Alleviate
CBD products are part of a billion dollar industry in the United States today. In fact, it was recently estimated by industry experts that the CBD market will grow upwards of 700 percent by the year 2020 and subsequently will reach $2.1 to $3 billion by the year 2021. Not surprisingly, it's assumed that these numbers will rise as new research emerges and more people understand CBD's long list of health benefits.
CBD is beneficial in helping to ease and eliminate a host of conditions including:
Anxiety
Depression
Cancer
Autism
ADHD
Arthritis
Epilepsy
Insomnia
Multiple Sclerosis
Fibromyalgia
Chronic Fatigue
Inflammation
Skin conditions
Addiction
As of late, only animal studies and first-hand accounts from individuals who religiously use CBD support claims that the holistic treatment eliminates or alleviates the list of illnesses above. But thanks to the recent legalization of CBD oil, more studies on the oil's effects can be conducted on human subjects.
Overall, one of the biggest benefits of CBD oil is that it can be used by virtually anyone without worry about psychoactive side-effects. CBD oil is widely considered to be safe, regardless of the dosage that is being taken.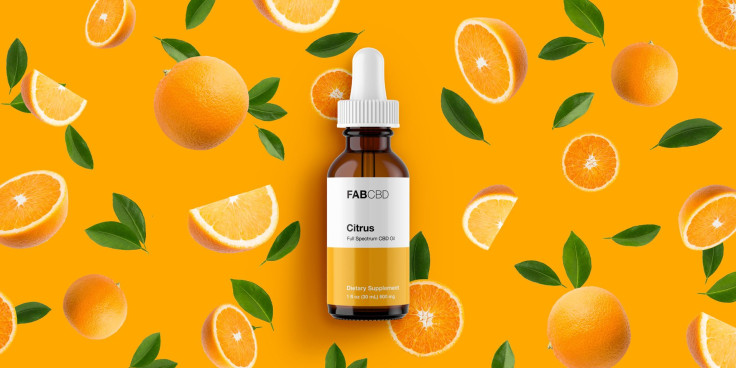 What is The Best CBD Dosage?
Even though there are a lot of articles out there that explain the benefits of CBD, few talk about what the proper dosing of CBD should be. Adding to that confusion is the fact that the FDA has not created a Recommended Daily Intake (RDI) for CBD, meaning that CBD does not have an official "serving size."
Many consumers, therefore, are winging it when it comes to estimating what their daily dosages should be based on recommendations from the companies they are purchasing their CBD from. One common recommendation that is given is for consumers to take one dropper of CBD per day. While this may seem acceptable, there is still no way of telling if this is the correct dosage an individual.
Factors to take into consideration when dosing CBD are:
The CBD's concentration
The weight of the person
The person's overall body chemistry
The severity of the condition that is being treated
It's important to keep in mind that there is not a one size fits all recommended dosage. There will be a period of trial and error while you are figuring out your own specialized correct dosage. A good place to begin is to determine your proper CBD dosage based on your body weight.
A good rule of thumb is to take 1-6mg of CBD for every 10 pounds of body weight. Next, start with a small dose and then gradually increase as you gauge your body's reactions. Finally, consult with your physician or holistic practitioner. While there are not a lot of doctors who are well versed in the world of CBD, most physicians and holistic health care providers will have a pretty good idea of how your body will react to CBD and can therefore recommend a proper dosage for your medical condition.