4 Exercises To Treat Erectile Dysfunction For Men Struggling With Impotence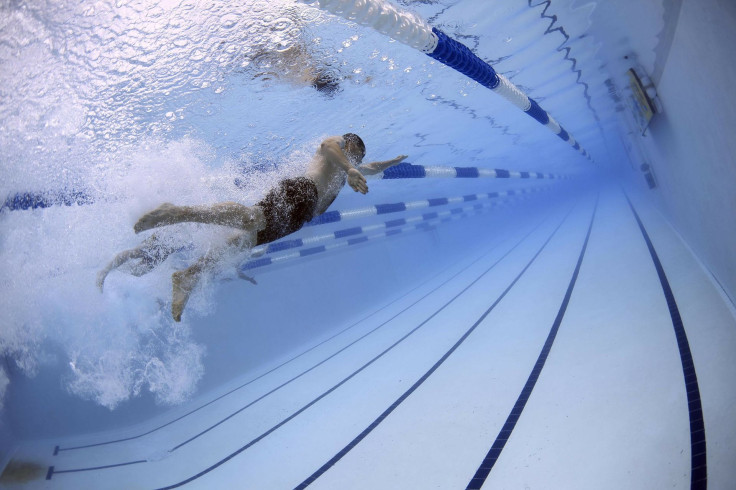 Are you reading article after article wondering how to put a stop to erectile dysfunction? There is no shame in suffering from erectile dysfunction, being as common condition as it is, erectile dysfunction is one of the leading health problems in men. The researchers suggest that every man will suffer from erectile dysfunction at some point of their life. So, if you have been wandering the Internet with the hope of finding out about the ways you could use to cure your condition, or if you want to get informed about the topic of erectile dysfunction, you are in the right place.
But, first for those of you who do not know anything on this topic, let's define erectile dysfunction. Erectile dysfunction is a condition which characterizes itself with the inability to maintain an erection during sexual intercourse. Luckily, although erectile dysfunction is a common condition, this condition seems to be easily treated. You can choose from the variety of natural remedies, including supplements, which claim to increase your stamina, sexual ability, and muscle mass. This article is dedicated to the importance of exercise as a way to treat erectile dysfunction and highlight the best exercises you could use as a part of the treatment.
As we mentioned before, there are a lot of treatment options that you could use to treat a condition as erectile dysfunction. A lot of the men diagnosed with erectile dysfunction decide to try some of the natural remedies before they refer to some of the top men enhancement pills. Exercise is one of the most commonly recommended ways as a natural remedy for erectile dysfunction. We all know that exercising has a lot of different beneficial effects on our bodies so why not use it as a part of the treatment for this condition?
4 Best Exercises For the Treatment of Erectile Dysfunction:
1. Kegel exercises
Have you heard about the famous Kegel exercises women often turn to for help? Well, these exercises are not for women only. You can perform them also and get the same beneficial effects as women. Kegel exercises for men are often recommended by many doctors to be used in the treatment of erectile dysfunction. Kegel exercises will strengthen your pelvic floor muscles. In order to perform these exercises, you will need to locate your pelvic floor muscles (to do that you will need to stop the process of urinating a couple of times) and squeeze them a couple of times. Start performing these exercises a couple of times a day and see the results for yourself.
2. Aerobic exercises
A study published in The American Journal of Cardiology confirmed that aerobic exercises will help you to cure your erectile dysfunction. Erectile dysfunction is most commonly caused by obesity, hypertension, and diabetes, which decrease the blood flow in the penis. Aerobic exercises can and will help you to improve your health in general, improve your blood flow, and ultimately treat your condition.
3. Yoga
Stress has been reported as one of the most common causes of erectile dysfunction as well. Performing yoga is a great way to decrease the stress and treat this condition. By performing yoga, you will increase your physical and mental health as well.
4. Swimming
Swimming is also a great exercise that will help you to not just treat erectile dysfunction, but improve your general health. Swimming is an aerobic exercise that you will perform in the water. So, if you are not a fan of walking or running you can try swimming as an aerobic exercise.
Conclusion
Being as of a common condition as it is, there is no reason why you should be ashamed of asking for help to treat erectile dysfunction. It seems as men are still unaware of how common but how easily treatable this condition is. You can choose from the variety of natural remedies, such as changing your diet, routine, habits, exercising or you can choose from the variety of products available on the market to treat this condition. The point of this article is to raise awareness on the topic of erectile dysfunction and the importance and beneficial effects of exercising as a way to treat erectile dysfunction. We understand how overwhelmed you could feel from hearing all those people's opinions on the topic and sharing their stories. That is why we choose some of the best exercises you can perform in order to improve your health. Do not hesitate to ask for help. A few changes in your diet and routine is all that is separating you from an improving your health in general.
References
http://www.nhs.uk/conditions/Erectile-dysfunction/Pages/Introduction.aspx
https://www.consumerhealthdigest.com/male-enhancement-reviews/andro400.html
http://www.ajconline.org/article/S0002-9149(14)02270-X/abstract
Author Bio
David Gomes completed his M.S Professional degree in California Institute of Technology. He lives in Oakland, California, USA. He loves to write on a variety of topics such as joint health, weight loss, beauty and skin care for blogs and on-line publication sites. He also loves latest technology, gadgets. You can connect with him on Google+ and Twitter.
Published by Medicaldaily.com