4 Tips To Eating Healthy On A Tight Budget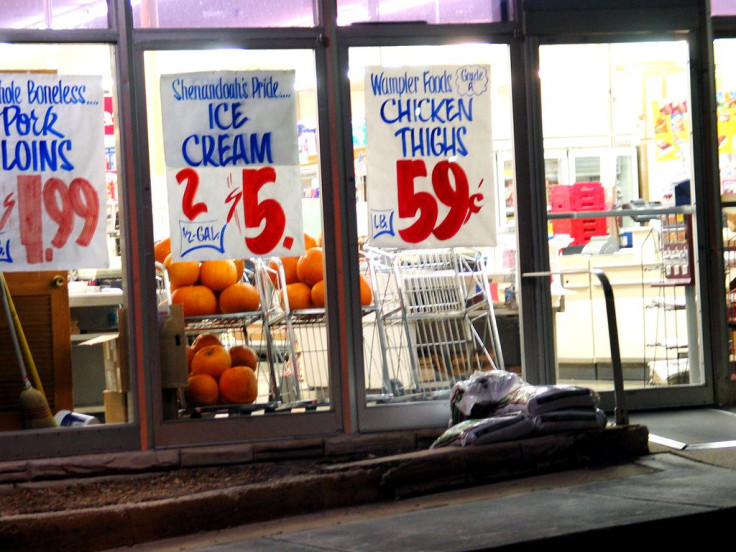 As poverty lingers at historic levels, the Great Recession has compelled many Americans to prolong their "salad days" well into life's main courses, hoping for a dessert that may never come.
By last year, Congress spent $76.4 billion to afford a record 47.6 million Americans an average of $133.08 per month in food stamps — the gas station bill for a Lincoln Navigator. Today, some 16 percent of of Americans live in poverty with another 1.5 million households living in extreme poverty, subsisting on less than $2 per day before government benefits.
Though most Americans fare much better, 58.5 percent of U.S. adults will live at least one year of life in poverty — with most others, even many of the affluent, looking to stretch their grocery budgets to the extreme.
1. Don't Shop at Whole Foods
Though high-quality meats and groceries may be found in some of the nation's poorest neighborhoods, corporate America — as a general rule — tends to follow the money. High-end grocery store chains, such as Whole Foods, tend to cluster in affluent parts of the country. As reported by The Wall Street Journal, regular shoppers of Whole Foods spend three times as much on groceries as the casual shopper, catering literally to the upper-class suburbanite. Yet for the average American, "Whole Foods is like Vegas," writes comedian Kelly MacLean in a recent post. "You go there to feel good but you leave broke, disoriented, and with the newfound knowledge that you have a vaginal disease."
2. Canned Vegetables
No one can deny the beauty of the native tomato. Yet in feeding a hungry world, canned fruits and vegetables are just as good as fresh or frozen produce, and in some cases even better, according to a new study. Researchers at Michigan State University found that canned tomatoes deliver more B vitamins as well as lycopene, a carotene loosely tied to a lowered cancer risk. The canning process also makes fiber more soluble in vegetables such as beans, providing a value-added for the food staple. What's more? Canned vegetables offer consumers a more affordable option at 20 percent of the cost — and half as much as frozen.
3. Rice & Beans
Though we know white rice to be the "devil," brown — or basmati — rice offers great nutrition at approximately 18 cents per serving, given an average cost of $1.75 or so for a 1-pound bag. Whole wheat breads and pastas, too, offer cost-conscious consumers good value. At just $0.24 per serving, whole grain products provide 14 grams of protein at 150 calories. And although nonfat Greek yogurt carries the taint of Whole Foods and its aflluent consumer base, many foods found at the retailer actually fit the budget of the more frugal customer, an idea pushed wholeheartedly by the retailer in a recent campaign. At a still-affordable $0.89 per serving, nonfat Greek yogurt offers great nutrition for the price with 14 grams of protein at 150 calories.
4. Avoid The 'Extra Value' Menu
A decade has passed since filmmaker Morgan Spurlock released his mockumentary "Supersize Me" chronicling a month of subsisting on only food from McDonald's, an experiment his doctor declared dangerous to his health. Following a spate of libertarian-themed documentaries defending the safety and righteousness of fast-food, there is no confusion about the relative health of McDonald's offerings, extra-value or not. On a corporate website now shut down, McDonald's advised its own employees to eschew fast food in favor of healthier options, as reported by CNBC. With no trace of irony, McDonald's posted a photo similar in appearance to the company's double cheeseburger, labeling the item as unhealthy. In their own words: "Although not impossible it is more of a challenge to eat healthy when going to a fast food place. In general, avoiding items that are deep fried are your best bet."
Published by Medicaldaily.com