42 Dead In Yobe School Killings In Nigeria; Islamist Extremists Suspected In Boarding School Bombing And Shooting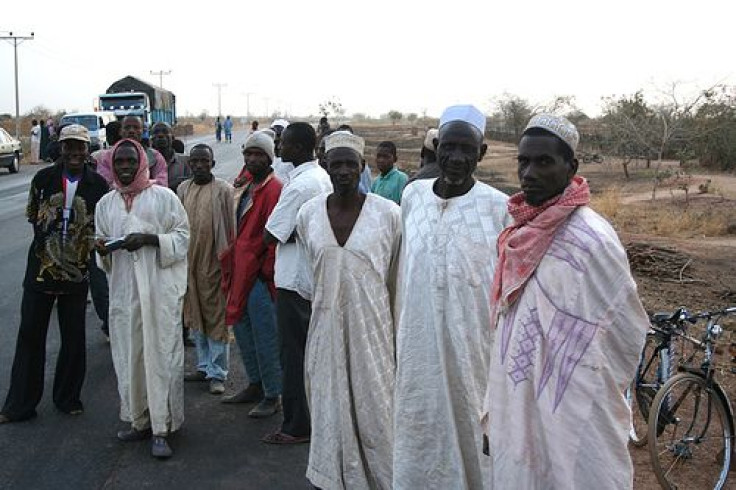 The northeastern Nigerian state of Yobe has ordered the closure of all schools until September following the killing of 42 people in a boarding school early Saturday.
Children at the school were napping when the Boko Haram Islamists stormed the school around 5:30 a.m. The intruders rounded up dozens of children and teachers in a dormitory and left them helpless as the suspects tossed explosives inside and opened fire.
Boko Haram, which roughly translates to "Western education is a sin," is an extremist group feared to have links with Al-Qaeda's North Africa branch, known as Al-Qaeda in the Islamic Maghreb.
This attack comes as the third school attack in a period of several weeks, the Agence France-Presse (AFP) reports. Two of those attacks happened in Yobe.
A senior police officer said the students were asleep when the attackers stormed their school. They then started "shooting sporadically and subsequently set the students' hostel ablaze," he said.
The state has called for the military to reinstate cell phone reception in order to maximize security and emergency communication. According to the AFP, Nigeria's military cut phone service in much of the country's northeast in mid-May, when it launched a sweeping offensive seeking to end a four-year insurgency by Boko Haram.
Satellite coverage has also been banned due to the military's fears of Boko Haram using it to plan future attacks.
One local resident said Saturday's attack was believed to be a reprisal for the killing of 22 Boko Haram members during a military raid in the town of Dogon Kuka on Thursday.
Since 2009, the four-year insurgency has left some 3,600 people dead, including killings by security forces, which have come under criticism for alleged abuses. President of Nigeria Goodluck Jonathan began the military offensive when he declared a state of emergency in Borno, Yobe, and Adamawaon on May 14.
The successes of the military since the insurgency began have been spotty, and perhaps short-lived. While the insurgents' control of the border has been diminished, the subsequent attacks have been quick and brutal. And due to the near zero-level access in phone usage, the military's account of their offensive is difficult to verify.
The European Union on Sunday condemned the Yobe school attack, labeling it a "horrific murder by terrorists."
Landline phone networks remain virtually nonexistent in Nigeria.
Published by Medicaldaily.com