5 Effective Parenting Programs: Proven Systems To Reduce Bad Behavior In Kids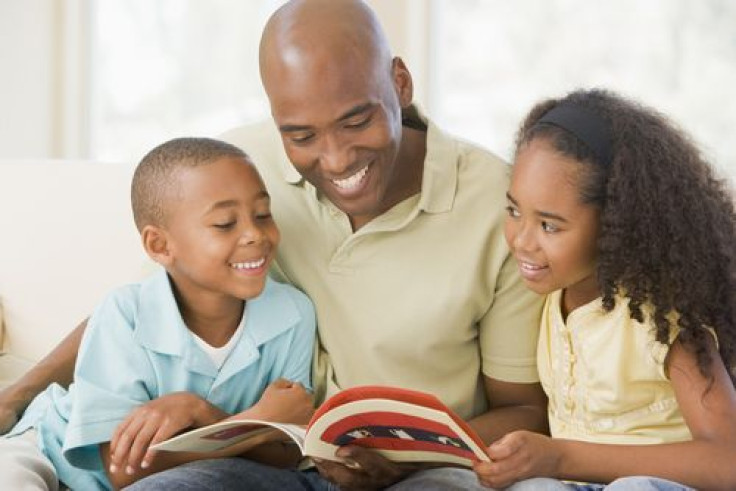 Parents can take birthing classes to know what to expect for labor, but there is no manual parenting guide that can ill-equip parents on how to care for their child. The biggest challenge of parenting often presents itself during the adolescent years, which is a period of intense growth not just physically, but morally and intellectually, causing confusion and commotion in families. Researchers at the University of Washington have found five highly effective parenting programs across the U.S. that lend a helping hand to parents and children on how to reduce behavioral problems, in a study.
Adolescent programs that encourage new opportunities and skill building are seen as a means to keep kids off the streets from experimenting with sex, drugs, and other risky behaviors to promote happier and healthier adults. These programs are not just for children but also for parents who may struggle with the challenges of dealing with adolescent behavior in the home. A parent's involvement in a child's education is seen as a critical resource of their academic success because it yields positive results. Many schools are implementing parenting workshops, volunteering in class activities, etc. to benefit children's cognitive and social development.
Published in the Journal of Children's Services, a team of researchers from the University of Washington (UW), evaluated 20 parenting programs to find which were the most effective in helping mediate a parent-child relationship to reduce adolescent behaviors, especially in families at high risk.
Kevin Haggerty, assistant director of the UW's Social Development Research Group in the School of Social Work, and his co-authors were able to select five scientifically-proven programs that are all consistent with the Social Development Model. This model focuses on creating opportunities, skills, rewards for positive social behaviors, bonding, and clear expectations for behavior. The programs include changing risk factors such as poor parental supervision and high family conflict by showing children what "normal" family behavior looks like.
This program sends registered nurses to visit young, first-time, single mothers at least once every two weeks during the first pregnancy up until the child is 2 years old. These nurses help expecting moms reduce smoking, drinking, and drug use. They also help mothers create safe environments for their children by developing strategies to combat difficult behaviors.
This involves a flexible system of programs that focuses on five main goals: promoting safe and engaging environments, creating positive learning environments, using effective discipline, creating clear and reasonable expectations, and self-care for parents.
This program teaches children between the ages of 3 to 6 years old and their parents and teachers skills and strategies for coping with difficult situations. Parents can participate in group sessions while children take part in therapist-led group sessions that help them develop skills such as problem solving, making friends, and cooperating with others.
In this program, parents are educated about the risk factors for substance use, parent-child bonding, and consequences for not following parental guidelines. They also learn to manage anger, maintain effective communication, problem solve, and the youngsters learn how to resist peer pressure.
5. Staying Connected with Your Teen
This program helps children between the ages of 12 and 17 years old avoid risky sexual activity, drug use, and violent behavior. Parents are given guidance on how to set strong norms with their teens against antisocial behavior, while increasing parental monitoring, reducing harsh parenting, and encouraging teens to engage in family bonding.
"With these programs, you see marked decreases in drug use, reduced aggression, reduced depression and anxiety, and better mental health," said Haggerty, in the news release. "All of us need a little help parenting. It's a tough job, and we didn't get the instruction manual when our kids were born."
Several scientific studies have highlighted the importance of increased parental involvement in their children's academic lives. In a study published in the Journal of Research in Childhood Education, researchers found mothers who participated in parenting classes or socialization meetings were seen as providing linguistic and cognitive stimulation at home for their children. These kids reported higher levels of parental supportiveness and lower levels of parental intrusiveness over time. Overall, parental involvement in a child's cognitive development and educational success helped promote child well-being.
Parenting programs have shown time and time again to have beneficial results in child's academic life. Researchers hope that local policymakers will take into account the importance of these scientifically-proven programs in their ability to reduce bad behavior in adolescents. An investment in these programs can reduce the negative outcomes that may in turn cost a society more money with funding needed for treatment programs.
To learn more about parent education programs, click here.
Published by Medicaldaily.com