5-Hour Energy Drinks Linked to 13 Deaths, Spontaneous Abortion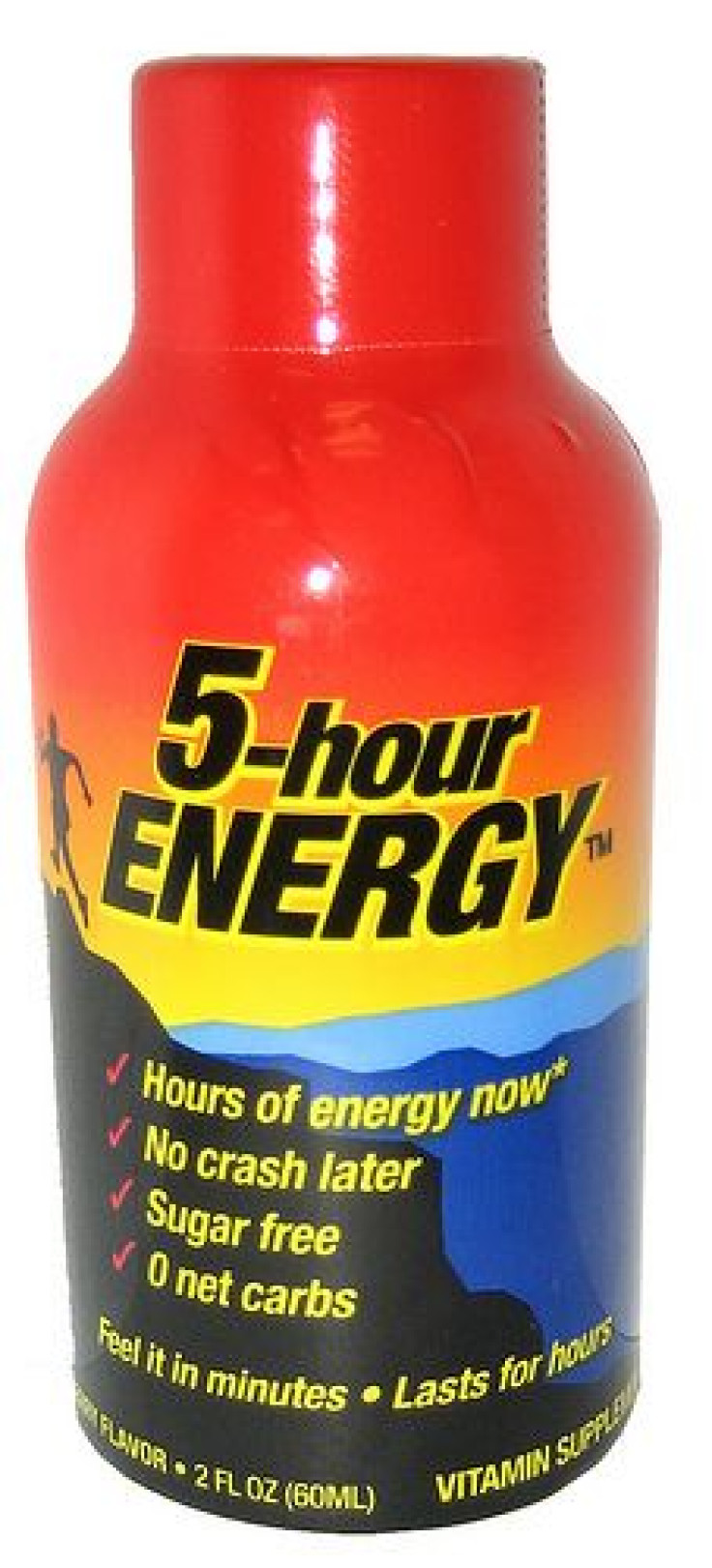 The United States' Food and Drug Administration revealed Wednesday that they had received reports that may link 5-Hour Energy Drinks to 13 deaths since 2008. This is the second time in two months that an energy drink has been linked to deaths; last month, the FDA disclosed that Monster Energy Drinks were being investigated for their possible role in five deaths.
Since 2009, 5-Hour Energy has been named in 90 different filings to the FDA, which named conditions like heart attacks and, in one case, a miscarriage. However, in a statement, the organization said that it was "unaware of any deaths proven to be caused by the consumption of 5-Hour Energy."
As required by law, 5-Hour Energy Drinks' company, Living Essentials, filed the reports to the FDA. However, a filing is not an admission of guilt. A spokesperson for the company said that the energy drink manufacturer has not been proven to have a role in any of the deaths.
The energy drink industry has been growing rapidly in recent years. Some are calling for increased regulation. That may prove to be difficult, however; some beverages, like Red Bull, are regulated as drinks, while Monster Energy and 5-Hour Energy are marketed as dietary supplements.
The FDA says that they do not have sufficient evidence that justifies increased regulation. The FDA says that they have received only 2,000 reports about adverse effects from energy drinks and dietary supplements. The Substance Abuse and Mental Health Services Administration, another federal agency, reports that there were 13,000 emergency room visits in 2009 linked to energy drinks.
5-Hour Energy does not state what their caffeine content is. Consumer Reports says that an eight-ounce shot contains 215 milligrams of caffeine, which can be as much as twice the amount of caffeine in a cup of coffee. Depending on its preparation, an eight-ounce cup of coffee contains between 100 and 150 milligrams of caffeine. 5-Hour Energy also contains a substance called taurine.
The product label recommends that consumers do not drink more than two bottles in a single day. The label also says that customers with caffeine sensitivity should speak with their doctor before trying the beverage. The manufacturers do not recommend that children or pregnant women try the beverage.
Published by Medicaldaily.com