5-Organ Transplant Recipient, Adonis Ortiz, Becomes Youngest Ever Following Life-Saving Surgery At Age 3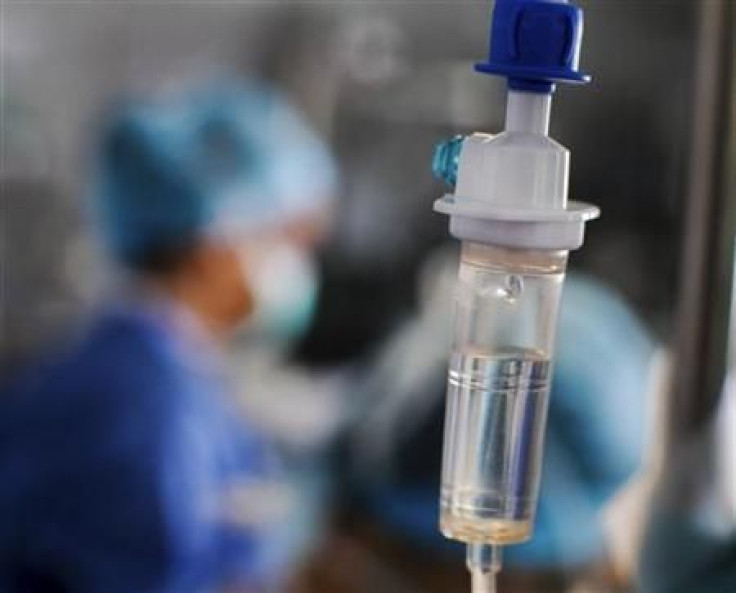 When doctors discovered complications with 25-year-old Aracelis Ortiz's pregnancy they gave her the option of keeping the child or having an abortion. For Aracelis, there was no option; she would have the child no matter what the condition in which he would be born. Now, at the age of 3, Adonis Ortiz has become the youngest person to receive a successful five-organ transplant after the life-saving procedure that has given him — after living the worst of times — a brighter future.
"Everything that they always kept telling me was that he has a 50/50 chance,'' Aracelis told the Miami Herald. "Nobody would ever give me any other percentage until now. So, to hear that he has like an 80 to 85 percent chance, it's a lot better than 50.''
Adonis Ortiz was born on Dec. 7, 2010 at St. Joseph's Hospital in Tampa, Fla., and even before delivery, Aracelis and doctors expected complications. Born with a hole near his belly button that made the infant's intestines visible, Adonis was diagnosed with an abdominal birth defect known as gastroschisis. According to the Centers for Disease Control and Prevention, 1,871 babies in the U.S. are born with gastroschisis each year.
While prenatal screenings can accurately assess most birth defects the fetus may be suffering from, gastroschisis is immediately seen at birth. As a former nursing assistant at a gastroenterologist's office, Aracelis was familiar with what to expect of her son's condition. Due to how many of Adonis' internal organs were protruding from his abdomen, he would require multiple surgeries to have a chance at survival, starting with his first procedure immediately after he was born.
On Oct. 28, 2013, close to a month before Adonis' third birthday, doctors at the Miami Transplant Institute readied him for yet another surgery. In a risky procedure that left Adonis' survival uncertain, the 3-year-old received a new liver, pancreas, stomach, small and large intestines. To ensure the child's safety, doctors continue to monitor him for signs of organ rejection. Although his doctors admit this is a common occurrence, a combination of antibiotics and immune-suppressant drugs will diminish his chances of an infection.
"He will be able to do everything that a regular child does,'' Dr. Rodrigo Vianna, Adonis' transplant surgeon told the Miami Herald. "Survival for this type of transplant is more than 80 percent now in a year,'' he said, "and 60 to 70 percent of those patients are still alive after five years. So that's good odds for the many organs that he got.''
With Christmas quickly approaching, the Ortiz family is thankful to spend another holiday season with a 3-year-old who has endured more adversity than most people do in a lifetime. If all goes well with his recovery, doctors expect Adnonis will be able to leave the hospital's care by February. To help with Adonis' extensive medical bills, the Ortiz family has set up a donation account through the Children's Organ Transplant Association.
Published by Medicaldaily.com