5 Public Swimming Pool Safety Tips To Protect Your Kids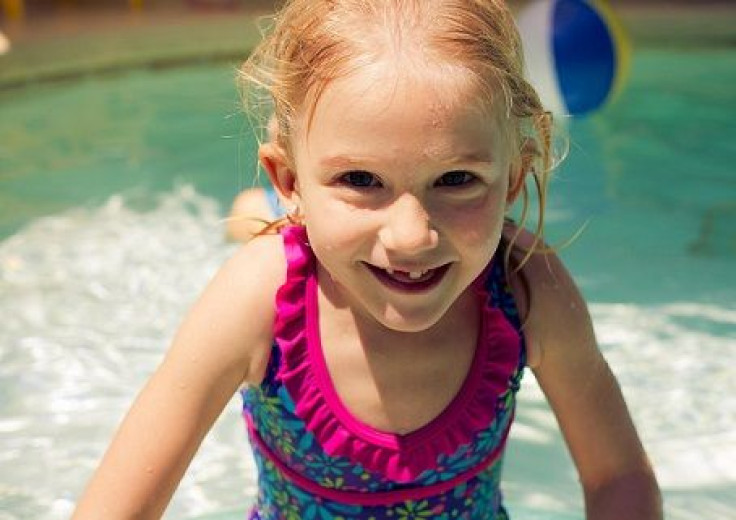 Swimming can be a fun summer activity for children of all ages. Playing in the public pool or at the community water park can provide the opportunity for quality family time with your kids. Sadly, thousands of children die or are injured each year in preventable swimming accidents.
According to the U.S. Consumer Product Safety Commission (CPSC), about 300 children under age five drown in pools and spas each year. And, more than 3,200 children are hospitalized due to pool-and-spa-related injuries.
Learn public pool safety tips and guidelines to help keep your child safe in the water.
1. Be Informed
First and foremost, staying alert and educated will help keep your child safe in the water. Share safety instructions with babysitters and neighbors to prevent injury or drowning.
The Virginia Graeme Baker Pool & Spa Safety Act (P&SS Act) was enacted by Congress to prevent the tragic hazard of drain entrapments in pools and spas.
Inspired by Virginia Graeme Baker, a child who died after becoming stuck on a hot tub drain due to a powerful suction force, the P&SS Act requires all public pools and spas to meet a specific standard in addition to having a compliant drain cover or other anti-entrapment device installed.
After her death, Virginia's mother advocated for pool and spa safety. Mrs. Baker and her family, along with Safe Kids Worldwide, actively lobbied Congress to win support for a law to require anti-entrapment drain covers and other safety devices. The law became effective on December 19, 2008.
2. Be Alert
Never leave your child unattended at a public pool or spa. Constant supervision is an extremely important step to make sure your child is safe.
Drownings can happen in the blink of an eye and typically occur when there's a lapse in adult supervision.
Never multi-task while your child is swimming. Talking on the phone, sun-bathing, reading a book or magazine — these all take your eyes away from watching your child, who can become injured in minutes if left unsupervised. As an extra precaution, always keep a cell phone close by.
3. Practice Water Safety
According to CPSC, drownings and close calls are eight times more likely to occur in children who don't know how to swim.
Make sure that you learn how to swim. Engage young children with interactive online games to educate them about pool and water safety.
Any child who is an inexperienced swimmer should wear an approved flotation device before entering the water. Shallow sections should be roped off and designated as safe areas for anyone who isn't an experienced swimmer.
Be sure that the pool area is fenced off to prevent small children from falling into the water, and that there is a locking, self-closing gate.
4. Know the Danger of Drain Entrapments
Drain entrapments are often the result of a swimmer's hair, limbs, clothing, or jewelry getting tangled in a faulty drain. Never let your child play or swim near drains or suction outlets, especially in spas and shallow pools. Entrapment caused by powerful suction from a pool or spa's drain can trap a child.
Ensure that public pools and spas have compliant drain covers. Do not use a pool or spa if there are flat, broken, or missing drain covers.
Children's public wading pools, pools designed for young children, and in-ground spas that have flat drain grates and single main drain systems pose the greatest risk of entrapment.
Also be sure that life-saving equipment, such as life rings or reaching poles, are available for use.
5. Stay Educated
Teach your child basic water safety tips, and practice them yourself. Make sure that everyone in your family learns to swim. Your entire family can enroll in age-appropriate Red Cross water orientation and Learn-to-Swim courses to be prepared and safe in the water.
Understand the basics of CPR and other life-saving skills. Take CPR and first-aid courses, and continue to update your training through programs offered by the American Red Cross.
Published by Medicaldaily.com