5% Of US Children And Teens Have Been Classified As 'Severely Obese' By The AHA; Why Weight Loss Surgery May No Longer Be An Option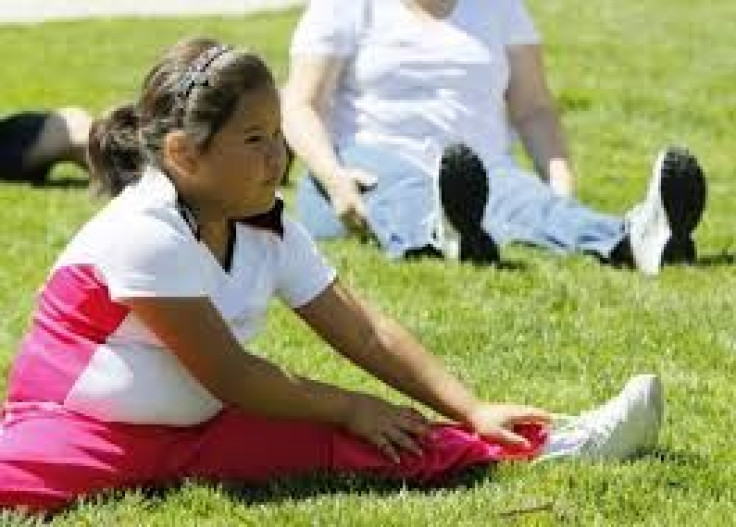 A statement from the American Heart Association claims that around five percent of children and teenagers in the United States are considered "severely obese." According to the authors of this statement, this realization calls for "innovative approaches to fill the gap between lifestyle/medication and surgery."
The Centers for Disease Control and Prevention reports an 11 percent increase in obese children between the ages of 6 and 11 — from seven percent in 1980 to 18 percent in 2010. Overweight is characterized by excessive body weight for a specific height, while obesity refers to excess body fat.
"Severe obesity in young people has grave health consequences," said Aaron Kelly, Ph.D., lead author of the statement and a researcher at the University of Minnesota Medical School in Minneapolis. "It's a much more serious childhood disease than obesity."
Kelly and his colleagues defined children as severely obese if they were over the age of 2 with a body mass index (BMI) of at least 20 percent over the 95th percentile for their gender and age. BMI refers to a measurement calculated by weight and height. Children in the 95th percentile weigh more than 95 percent of the children in their gender and age range.
The team of researchers did recognize limited treatment options for obese children since standard weight loss options for adults do not apply to them. Some healthcare professionals have suggested a progressive weight loss plan that begins with lifestyle changes, and then gradually involves medication and possibly surgery.
"The step from lifestyle change and medication to surgery is unacceptably large because weight loss surgery isn't appropriate for or available to all severely obese children," Kelly added. Kelly also pointed out that severely obese children face a significant risk of developing type 2 diabetes, high blood pressure, high cholesterol levels, and cardiovascular issues.
The American Heart Association recommends the following tips to healthcare professionals to address the obesity problem:
More research into the effects and safety of bariatric surgery.
Attention into the effectiveness of lifestyle modification interventions such as adhering to a diet and physical fitness.
Research into other useful weight loss tools including drugs and medical devices.
The recognition of severe obesity as a chronic disease that requires care and management.
Source: Barlow S, Rao G, Inge T, Hayman L, Steinberger J, Kelly A. 5 Percent of US Children, Teens Classified As 'Severely Obese. Circulation. 2013.
Published by Medicaldaily.com