5-Year-Old Blackbelt Fights Chronic Disease With Karate: Jake Frood Thrives Despite Arthritis, Immune Disorder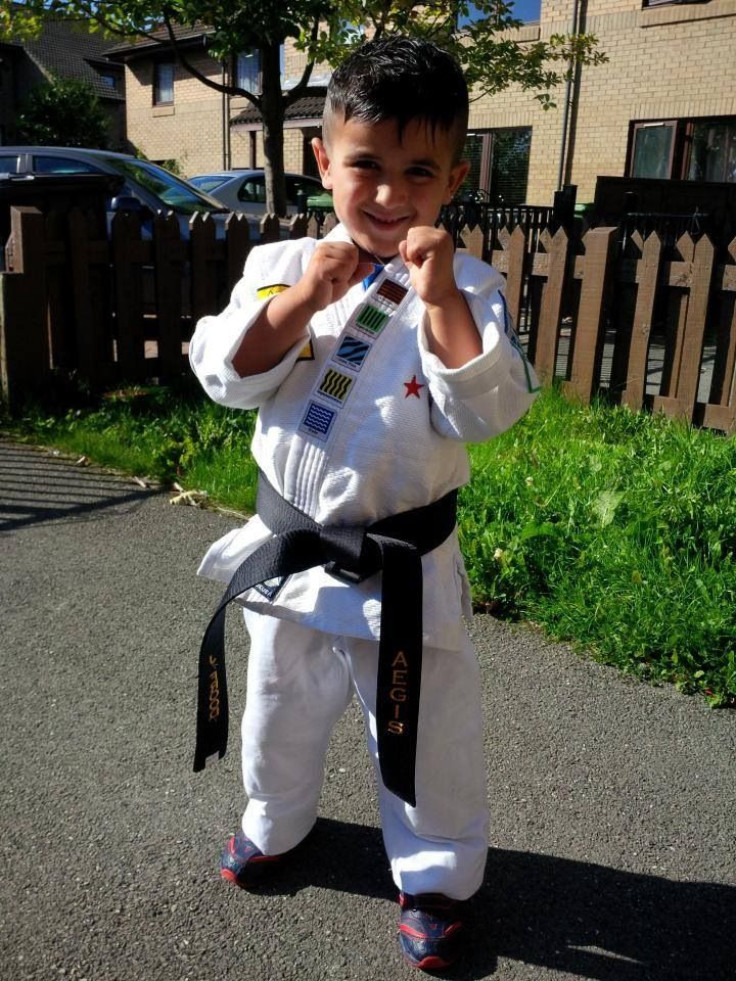 When five-year-old Jake Frood was diagnosed with juvenile arthritis, he decided to put up a fight — literally. After two years of extensive training, he has become one of the world's youngest karate black belts. The 3-foot sensei now hopes to become a fully licensed instructor by age 10.
Jake's mother, Kerry Frood, said that her son's martial arts training has had a miraculous effect on his health issues. However, it has required both patience and commitment.
"When Jake was first diagnosed with arthritis at three years old his legs were so weak," she said, speaking to The Daily Mail. "He tried physiotherapy, but found it far too difficult. He had started martial arts by this point and, even though he was finding that hard too, the doctors told him to keep on with it as it would make his legs stronger."
"So he kept up with it and has flourished as a true champion. His legs are much stronger now too," she added. Jake took an interest in Japanese self-defense after watching the 1984 classic The Karate Kid. After signing up at a local club, he rapidly progressed through the ranks over a period of two years. In 2013, he finally earned his black belt after a grueling endurance test that included a two-mile run and a four-hour skill test.
"It's just unbelievable and without martial arts he wouldn't be the person he is today," Kerry told reporters. "I don't think there are many children his age that could do what Jake does. He might be small but he is hard as nails, I'm so proud of what he has achieved."
Besides arthritic joints, Jake also suffers from an immune disorder that makes him extremely susceptible to common illnesses. Kerry, who works as a nurse, said that physicians are currently trying to get to the bottom of his condition. That said, his commitment to karate helps him overcome most health-related problems. Last time he had surgery, he was back in the dojo in a matter of weeks.
"He's now saying that he wants to open up his own martial arts school when he grows up and by the age of 10 he should be a qualified instructor," Kerry said. "Without his love for it he wouldn't have had the determination to get through his illnesses."
Published by Medicaldaily.com