The 50 Shades Of Grey Effect: BDSM Novel Leads To Rise In STIs Among Over-50s Not Practicing Safe Sex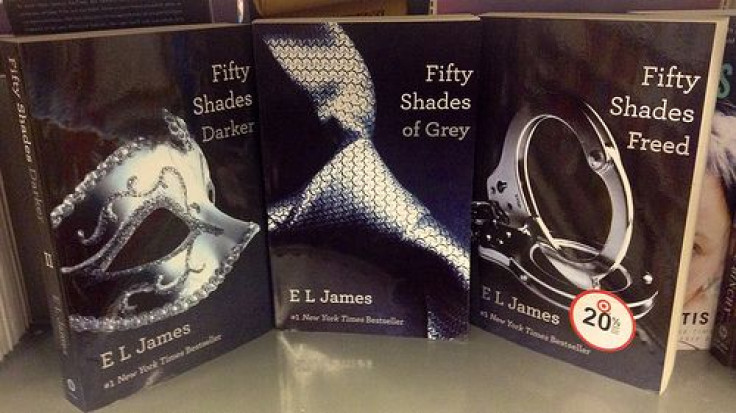 Most couples will go to great lengths to make their partner's sexual fantasies a reality. E.L. James's Fifty Shades of Grey trilogy has become a hit among both the younger and older crowd, as it has encouraged people to explore their sexual identity and sexual desires, even if they may seem unorthodox. The erotica novel has already been blamed for people stuck in handcuffs, practicing more bondage and sadomasochism, and even the rise in sexually transmitted infections (STIs) among the over-50 crowd.
While the novel has surfaced the concept of becoming "more explorative" in the boudoir, it has led to more recklessness in between the sheets. Doctors have seen a drop in the use of condoms and a rise in STIs. The "Fifty Shades of Grey effect," according to Dr. Charlotte Jones, chairwoman of the British Medical Association's GP Committee, is to blame for the rising rates of chlamydia, syphilis, and gonorrhea, among the greyfurs. "When it comes to forgetting about safe sex we always think of the vulnerability of young people, but there's the Fifty Shades of Grey effect where older people are being more explorative but not necessarily remembering to use a condom," said Dr. Jones, The Independent reported.
The novel has sold more than 100 million copies since it was published in 2011 and is being made into a film set for release on Valentine's Day next year, starring Jamie Dornan in the role of billionaire Christian Grey. Although the main characters are thought to be in their twenties, Jones suggested some older people appeared to have been inspired to be more adventurous in between the sheets. "Anyone, of any age, going into new relationships should be thinking about safe sex and particularly the role of condoms," she said.
This is supported by figures from Public Health England that show among those aged 45 to 64, there were 19,896 cases in 2011 and 20,445 in 2012, an increase of nearly three percent. STI rates have tripled over the decade in the U.S., according to the Centers for Disease Control and Prevention, among 45- to 65-year-olds.
If you have an STI or have any symptoms, Jones has advised you should get them checked out. Generally, the symptoms of STIs can include: unusual discharge from the penis, vagina, or anus; sores, blisters, ulcers, warts, or rashes in the genital area; and itchiness or irritation in the genital area; among other symptoms. Jones also emphasized, "Do not be embarrassed, we have seen it all before, it cannot come as a surprise to us."
While most of the buzz surrounding Fifty Shades of Grey tends to generate negative views about BDSM, others like Eva Illouz, sociology professor at the Hebrew University in Jerusalem and president of the Bezalel Academy of Arts and Design, believe it's more of a self-help book than pornographic. Illouz believes the storyline of Fifty Shades "stages many of the aporias of the sexual relationships between men and women," and with the sadomasochistic relationship at its heart "both a symbolic solution for and a practical technique to overcome these aporias," The Guardian reported.
Whether you're a fan or not, one thing everyone can agree with is it's always best to err on the side of caution and practice safe sex.
Published by Medicaldaily.com