53 Ebola-Fighting Compounds Found In New Research To Treat Disease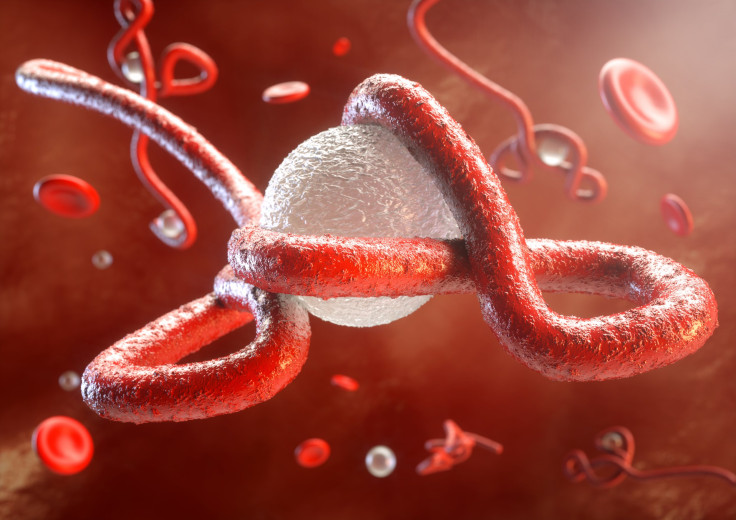 The Food and Drug Administration has spent the last 10 months testing various substances in the attempt to nail down one or more approved vaccines to help in the fight against the biggest Ebola outbreak in history. Now, researchers have released a new study in which they claim to have identified a series of compounds that could potentially be used for treating this deadly disease.
Researchers screening 2,816 drugs claim to have identified 53 that help prevent Ebola virus-like particles from entering cells. Their findings appear in the journal Emerging Microbes & Infections.
"These ones, we know they inhibit entry of Ebola virus in this assay, in this culture," one co-author, Adolfo Garcia-Sastre, a professor of microbiology at Mount Sinai Hospital and the director of the Global Health and Emerging Pathogens Institute told Medical Daily. "There is no guarantee, but there is a good possibility that some of them may be used."
The study, a collaboration among Mount Sinai Hospital, the National Institute of Health and the Princess Margaret Cancer Centre in Toronto examined the effects that each drug had on a specific form of Ebola VLPs, each of which were comprised of a glycoprotein and the matrix protein VP40, both common components in the Ebola virus. The two were fused together in a beta-lactamase reporter enzyme, which was used to keep track of how successful the particles were in entering the biosafety level 2 cell model used by the researchers.
Two screenings were performed, the first of which examined about 600 drugs and found 23 to show success in inhibiting VLP entry, the lowest of which had a maximal inhibition rate of 73 percent. The second screening analyzed around 2, 200, finding 30 that also displayed an ability to reduce VLP entry, with the lowest having a rate of 57 percent. All drugs identified were FDA-approved, with many having been used to treat other diseases in humans, including various cancers.
"The fact that there is already a known safety profile in humans in any of these drugs will accelerate their use for treatment for the Ebola virus infection," Garcia-Sastre told MD.
The Centers for Disease Control and Prevention has identified over 18,569 reported cases in total in African countries — Guinea, Liberia, and Sierra Leone — where transmission of the disease is widespread. Laboratories have confirmed 11,775 of these cases, with the CDC recording over 6,900 deaths as consequence of the epidemic.
The authors stress that while the results are promising, further testing is needed, using animals and wilder forms of the Ebola virus in order to confirm the efficiency of these compounds in fighting the disease.
Published by Medicaldaily.com