54-Year-Old Woman Believed To Be Suffering From Treatment-Resistant Depression Actually Has A Brain Tumor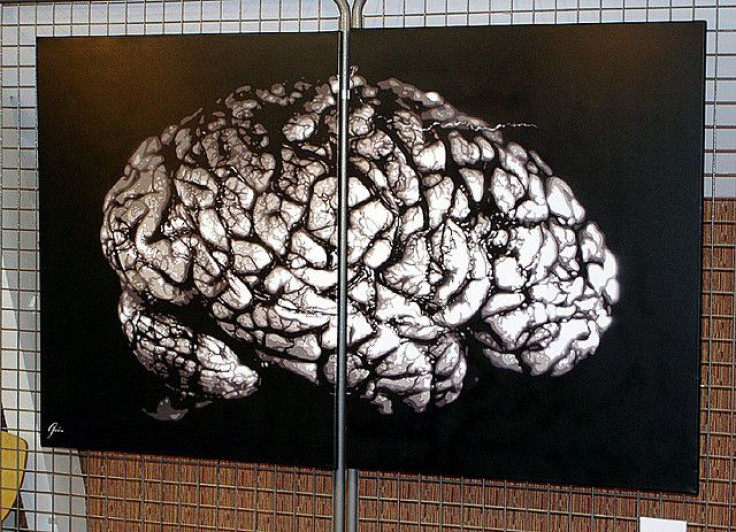 Depression is a severe "a mood disorder that causes a persistent feeling of sadness and loss of interest," according to Mayo Clinic. It affects about 6.7 percent of American adults, although this number may be higher considering, a 2009 meta-analysis found it could only be accurately identified in half of the cases where the patient actually had depression. If you're wondering what happens with all the other patients, one article published in BMJ Case Reports and written by the same author of the 2009 analysis, describes a 54-year-old woman whose depression ended up being a brain tumor.
For five of the six months she was believed to have depression, the woman was taking the antidepressant fluoxetine and the anti-anxiety med bromazepam. She stopped because they weren't helping her. Yet, her symptoms suggested depression; she exhibited apathy, difficulty making decisions and taking action, trouble falling asleep at night, and lack of energy — her most prominent symptom.
To further emphasize the idea she might have depression, researchers also reported she had expressed thoughts of suicide but "talked about them with a kind of detachment." She had no sense of guilt and no family history of mental illness, but she had recently experienced stress — she also said she was irritable and ineffective at her job. However, she had not lost any weight, despite it being a common symptom of depression.
After months of treatment, the woman underwent a neurological examination to determine if her nervous system was functioning properly, and found nothing out of the ordinary. It wasn't until she took CT and MRI scans that she discovered she had a meningiomatosis — or multiple meningiomas, tumors that grow from the membranes surrounding the brain and spinal cord — with a giant meningioma in her left frontal lobe.
The frontal lobe plays an important role, as it helps you think, plan, and make decisions. Research has found those who relapse into depression normally activate their frontal lobe.
The woman underwent surgery to remove the meningothelial meningioma, which the doctors labeled as a World Health Organization grade 1 tumor — meaning it's slow-growing, nonmalignant, and associated with long-term survival. Depression symptoms stopped one month after surgery, and a two-year follow-up found it hadn't returned.
The researchers wrote that although this woman's depression was due to a brain tumor, "it seems unrealistic to prescribe brain imaging in every patient with a depressive syndrome" since these types of cases are incredibly rare. They do, however, recommend brain imaging on patients over 50 who experience depressive symptoms, especially if they're diagnosed with treatment-resistant depression.
Source: Dautricourt S, Marzloff V, Dollfus S. Meningiomatosis revealed by a major depressive syndrome. BMJ Case Reports. 2015.
Published by Medicaldaily.com