6 Extreme Body Modifications Guaranteed To Make You Uncomfortable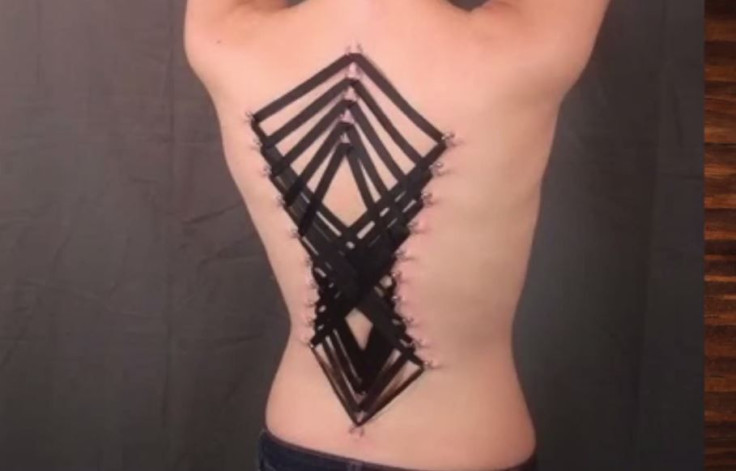 Sometime in their teen years, millions of kids around the world go through a period of rebellion in which many of them get piercings, tattoos, or other forms of body modification. While groups of girls are getting their tongues or belly buttons pierced, boys are starting to believe that earrings aren't feminine. Though most parents expect their kids to go through, or stay in these phases, there are other forms of body modification that they may not be as comfortable with — actually, many people might find themselves uncomfortable.
In a video on YouTube, the guys over at Good Mythical Morning go through what they believe to be the 6 most unbelievable body modifications. If you've ever seen videos of those people who practice body suspension — where they hang themselves from hooks stuck through their backs — then these forms of body modification, including corset piercing (which men do too, apparently) and doughnut heads (Why are they doing these things?) should be no problem. They're pretty hard to look at, but at the same time, some of them are rather artful.
Roughly 15 to 38 percent of Americans have some kind of long-term body art, according to a 2010 Pew Research Center report. Although many people (but mostly older adults) may see these modifications as distasteful, at the least, the report, titled "Millennials: A Portrait of Generation Next," highlights how younger adults are open to change and creative expression. They're also not as dumb as some people may think. "Millennials are on course to become the most educated generation in American history," the report said, crediting a knowledge-based economy and more young adults enrolling in graduate schools. So with that said, there's a good chance that person with the subdermal implants in their forehead is more educated — and respectable — than you think.
Published by Medicaldaily.com