6 Ways To Spring Clean Your Fitness Routine For A Bikini Body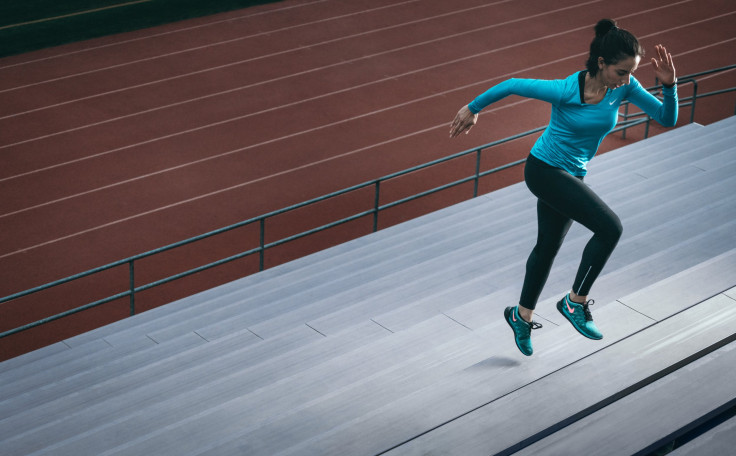 We all tend to do some "spring cleaning" at home when the seasons change — we believe the mantra "out with the old, and in with the new." This cleaning extends to our fitness routines too; we're ready to invigorate our workout routine by cleaning out the stale, winter patterns and embracing the outdoors. A workout refresher can also help us move past "the dip," the time where gym enthusiasts start to get bored of their fitness routines and lose motivation.
Read More: 8 Outdoor Fitness Training Tips To Help You Keep Cool
The cold months of winter can force us to workout indoors in cold, dark, and crowded gyms. There may be days where we're just too tired for the gym, and tend to postpone our workouts for two weeks, four weeks, and even eight weeks. Previous research has found taking a five-week break from training led competitive swimmers to experience a 12 percent increase in body fat, and a boost in body weight and waist circumference.
Although some of us remain honest about keeping our New Year's weight loss resolutions, there are others in a winter slump who need to get out of denial. We need to step outside our comfort zone, and revamp our fitness routine for a better, healthier version of ourselves.
Try these six ways to spring clean your fitness routine for a healthier body.
Change The Scenery
Stepping outside from the interior of your home, or a dark gym, can rejuvenate your workout. Whether you choose to workout in your backyard or park, either one involves bright natural light and a natural location, which could make it even easier to exercise.
"Increasing your mood, energy levels, and Vitamin D creation are just some of the benefits," Kate Hamm, founder of AnamBliss, a wellness company that leads fitness-focused retreats in luxury resort destinations, told Medical Daily.
She adds: "You also use more muscles running on land than you do on a treadmill, so you get more out of your workout."
Choose A Good Outdoor Surface
Outdoor workouts require you to find a good surface that provides balance and stability. Hamm notes concrete and asphalt can be tougher on the joints for running, but they do provide a flat surface for core workouts. Meanwhile, grass and dirt tend to be less harsh on joints.
"Grass can even challenge your stability adding a layer to your workout," she said.
Read More: Why You Need To Go Outside: Health Benefits Of The Outdoors
Pick The Right Gym Gear
It's important to wear comfortable gym gear that your body can move in.
"I typically recommend lightweight, bright layers to protect from the elements and keep you visible to others," Dr. Michael Jonesco, a Ohio State University Wexner Medical Center sports medicine physician told Medical Daily.
He does caution about running shirtless, not only due to sun damage, but also the increased risk of chafing. Sweat can increase friction of the arms and body, which may turn the workout painful.
Listen To (Nature) Music
Music is a great way to get motivated. For runners, Jonesco notes it can be difficult to pace yourself without the pace-setting functions of the treadmill. He suggests if you know the pace you prefer, there are apps available that use beats per minute (BPM) to play songs that can help set pace, including Cadence, Mixmeister, BPM Database, and JogTunes, among others.
"This helps increase efficiency of your workout by maintaining a consistent pace," said Jonesco.
Hamm has another approach that doesn't require the sound of music. She recommends turning off the music, and enjoying the ambient sounds of nature.
"Another option too, is to listen to a book on tape or podcasts to increase your knowledge," she said.
Work Out With A Friend
A workout partner offers an incentive to get outdoors and commit to your fitness routine. You're less likely to sleep in if a friend is waiting for you; it's a way to motivate each other, and even engage in some friendly competition. However, if you and your friend are going out for a run and have different paces, the faster runner may get less out of their workout by staying together. Therefore, Hamm suggests: "If the faster runner also plans on doing more distance, they can run to a point, turn around and run back to the slower runner."
Select Pre- And Post-Workout Snacks
During the warmer months, it's best to stick to fruits pre-workout, but avoid oranges, cautions Jonesco, it can burn hot in any mouth. He recommends to have protein after so you can quickly rebuild the muscles. Plus, spring is the perfect time of the year to add more produce to your diet as more foods are in season.
See Also:
Exercising With Friends Outdoors Could Make Your Workouts More Fun
Tackle Depression In The Great Outdoors
Published by Medicaldaily.com