60% Of High School Seniors Give Smoking Marijuana The 'OK': Are They A Product Of The Legalization Boom?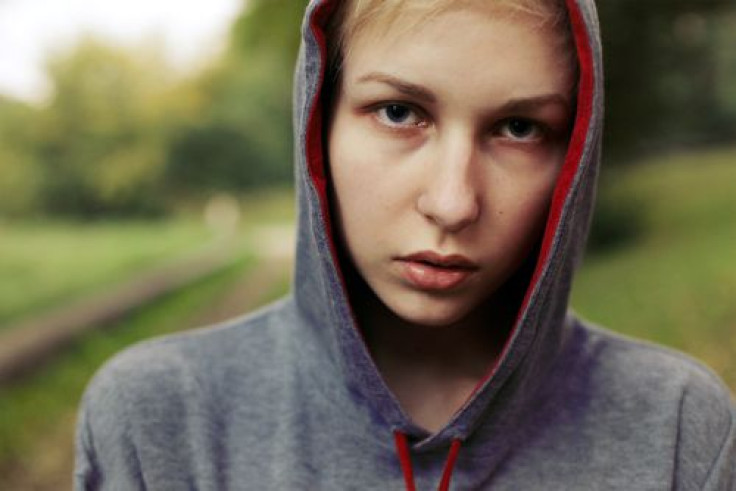 When asked whether daily marijuana consumption is harmful to a person's health, more than 60 percent of high school seniors said it was not, affirming daily weed smoking as a practice three times more common than it was two decades prior, according to this year's Monitoring the Future (MTF) survey.
Marijuana use has now surpassed cigarette smoking in popularity among high school students, according to the data. While the potential danger of smoking cigarettes now eclipses any intended allure, weed smoking has usurped cigarettes' place in the limelight. The prevailing theory behind this switch pegs loosening regulations on weed use, which as more states adopt medical marijuana laws, frame the drug's consumption more as inherently medicinal than recreational. It is perhaps the same reason every other drug has declined in prevalence, despite marijuana's steady rise.
Since the 1970s, the MTF survey has monitored students' perceived risk of drug use in conjunction with the actual usage rates for each drug. In theory, these two figures should be equally opposed. Consider the data for 1978. Roughly 11 percent of seniors smoked marijuana daily. Meanwhile, the perceived risk hovered around 35 percent. By contrast, in 1993 weed smoking was at an all-time low — fewer than 3 percent of 12th graders smoked daily and nearly 80 percent of students viewed the practice as risky.
In 2013, the trend continues on the uptick. And according to the survey, the increases cover 8th, 10th, and 12th graders. National Institute of Drug Abuse (NIDA) Director Dr. Nora D. Volkow added that since the mid-1990s, increases in the main ingredient in marijuana, tetrahydrocannabinol (THC), have made modern strains of weed more potent and addictive. This may explain the increase from 2.4 percent of seniors smoking daily in 1993, up to 6.5 percent in 2013.
"This is not just an issue of increased daily use," Dr. Volkow said in a statement. "It is important to remember that over the past two decades, levels of THC — the main psychoactive ingredient in marijuana — have gone up a great deal, from 3.75 percent in 1995 to an average of 15 percent in today's marijuana cigarettes. Daily use today can have stronger effects on a developing teen brain than it did 10 or 20 years ago." Recent research found that marijuana was linked to poor memory in teens, along with abnormal brain function and schizophrenia-like symptoms.
More critical than potency, however, are the increasing number of states offering medical marijuana licenses, not to mention Washington and Colorado fully legalizing weed's recreational use. More than a third (34 percent) of seniors obtained their pot from someone with a medical marijuana prescription, the survey found. Because this finding is so recent, experts expressed concern that young teenagers could readily access large quantities of the drug.
"These increases in marijuana use over the past few years are a serious setback in our nation's efforts to raise a healthy generation of young people," Gil Kerlikowske, director of National Drug Control Policy, explained in the release. "Teens deserve to grow up in an environment where they are prepared to meet the challenges of the 21st century, and drug use never factors into that equation. Today's news demands that all of us recommit to bolstering the vital role prevention and involved parenting play in keeping young people safe, strong, and ready to succeed."
Among other drugs, declines over the last decade were sweeping, if marginal. Synthetic marijuana (K2 or Spice) fell from 11.3 to 7.9 percent in use; Vicodin dropped from 10.5 percent use to 5.3 percent; heroin dropped from 1.5 to 0.6 percent; and cigarettes, for the first time, fell below 10 percent usage among all three grades, compared to 16.7 percent 10 years ago and 24.7 percent 20 years ago.
"While cigarette use among youth continues to decline, such progress is threatened by use of other tobacco products such as hookahs," conceded Dr. Howard K. Koh, assistant secretary for health for the Department of Health and Human Services (HHS). Luckily, alcohol use has continued a steady decline in recent years, in both binge drinking cases and overall consumption.
Still, Koh noted, the threat of unregulated marijuana consumption on the part of parents, combined with the destructive powers of THC on a developing brain should give cause for concern. "We must remain vigilant," Koh said, "in protecting kids against both old and new agents that promote addiction."
Published by Medicaldaily.com