7-Week-Old Deaf Baby Overjoyed After Hearing His Mom And Dad's Voices For The First Time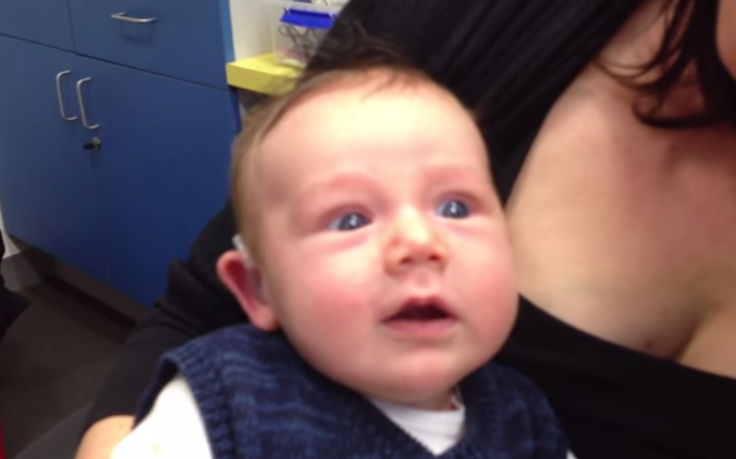 When doctors first told Michelle and Toby Lever that their newborn son was suffering from moderate-to-severe hearing loss, the Australian couple was unsure whether they would ever be able to speak directly to their son or if he would be able to communicate with other children. A video taken back in July 2012 that is just going viral shows the 7-week-old's joy after hearing his mother and father's voice for the first time in his life.
"I am so happy that we can share our magic moment with the world," Lachlan's mother, Michelle Lever told Daily Mail Australia. "I hope it can give some other families the realization everything is going to be OK. When they turned the headphones on and Lachlan smiled and his face lit up, it was the most magical thing I'd ever seen in my life. I had never been more happy in my life."
Although Lachlan is understandably upset while being fitted with his new hearing aid, moments later after hearing his mother and father's voice for the first time, an ear-to-ear smile shoots across his face. Lachlan recently turned 2 years old, and the Lever family said he is doing "remarkably well." The heartwarming video that was posted on Aug. 31, 2014 has already garnered over 1,600,000 likes on YouTube.
Published by Medicaldaily.com