72,000 Ladybugs Released Into The Mall Of America To Improve Health Of Plants and People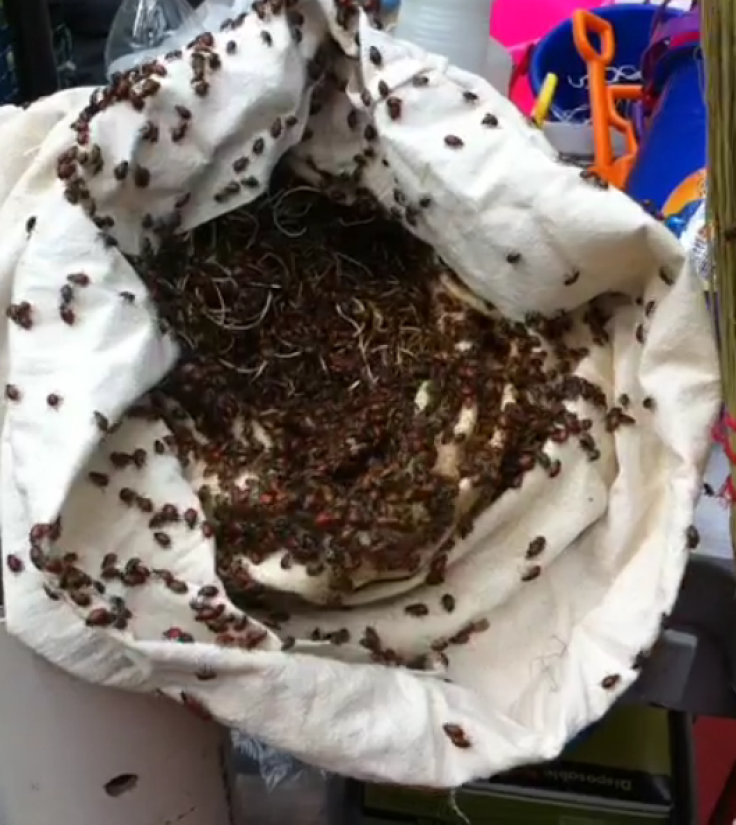 When a group of third graders freed 72,000 ladybugs inside the Mall of America, it looked as though "A Bug's Life" met "War of the Worlds."
But seriously, it was not to perform a collaborative Hollywood rendition, rather it was meant to get rid of pesky aphids that were eating away the tropical plants occupying the mall.
"Ladybugs are what I like to call, sort of a biological defense system," the MOA's Senior Manager of Environmental Services Lydell Newby, told KARE 11.
Yes, ladybugs have an insatiable appetite for aphids, and because of an Earth Day event, the mall wanted to implement an environmental-friendly way to remove the aphids.
But some customers voiced their complaints against MOA, fearing the ladybug deliverance spilled infestation into the food court.
But if you were given the choice to dine with ladybugs or aphids, which would you choose?
Before you decide, there is one primary reason why ladybugs are healthy for people. It cuts the pesticide out of our diet.
According to the Environmental Protection Agency, some pesticides containing organophosphates and carbamates interact with the nervous system, while other contaminants aggravate the eyes and skin. Even worse, some pesticides could be carcinogenic, disrupt hormones regulation, or interrupt the reproductive system.
If chemical controls were used, it could have partly reduced the number of aphids infesting the plants while also contaminating neighboring properties or even mixing with water system.
Aphids have a voracious appetite for vegetables and pass on viruses to squash, cucumbers, pumpkins, melons, lettuces and bok choy, among others, according to the University of California Agriculture and Natural Resources.
So even if we can't contract those plant infections, no one wants to munch on damaged honeydews or toxic-injected wheat products.
"We've been doing this for years," the MOA spokesperson said. "No ladybug takeover yet. Chances are, you've visited the mall during this short period and have never noticed them. They are completely harmless."
The mall, located in Bloomington, Minn., has been green since 1992, according to the MOA blog. It recycles more than 2,400 tons of food waste for farms making enough to feed a million hogs a year, and converts 600,000 pounds of fryer fat from the restaurant into bio-diesel that powers the mall's security automobiles.
Published by Medicaldaily.com