8 Healthy Dinner Recipes You Can Make With A Single Sheet Pan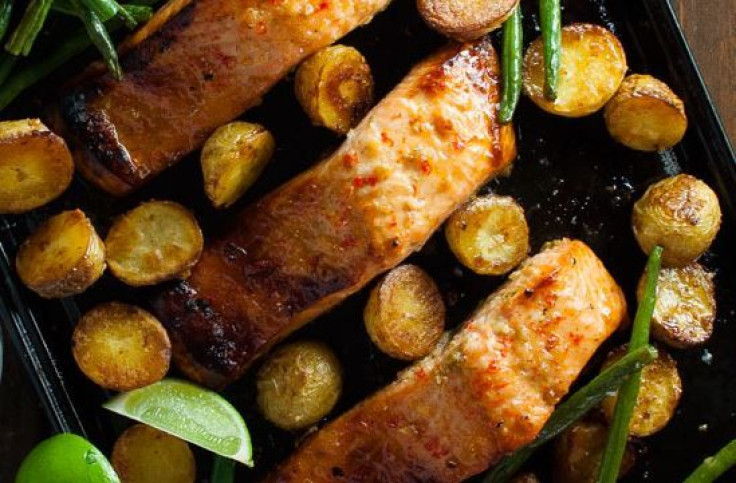 When you want a balanced meal but can't bother to gather many dishes it takes to prepare vegetables and protein, just cook them both on a sheet pan. Also known as a baking tray or baking sheet, a sheet pan is the flat, rectangular pan you can use to bake a variety of dishes, both savory and sweet.
The key to successfully cooking choice vegetables and protein on one tray is being aware of the fact some vegetables require additional cooking time, and also that no piece of protein cooks the same. The right bake time will crisp up foods, like chicken and salmon, while preserving juices on the inside for soft, tender pieces of meat. And vegetables caramelize when they're baked or roasted, which makes for a sweeter taste.
If you're still not convinced, these types of recipes essentially require two or three main ingredients, plus a little salt, oil, and some pantry spices; quick, delicious, and minimal clean-up. Think of these recipes as the oven edition of healthy one-pot meals.
Click "view slideshow" for all eight healthy dinners.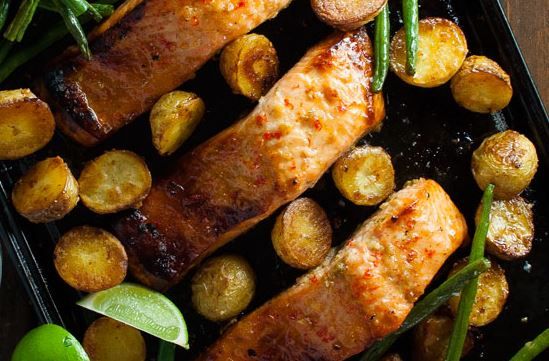 Published by Medicaldaily.com