8-Year-Old Fatally Shoots His 90-Year Old Grandmother Marie Smothers After Playing Violent Video Game 'Grand Theft Auto'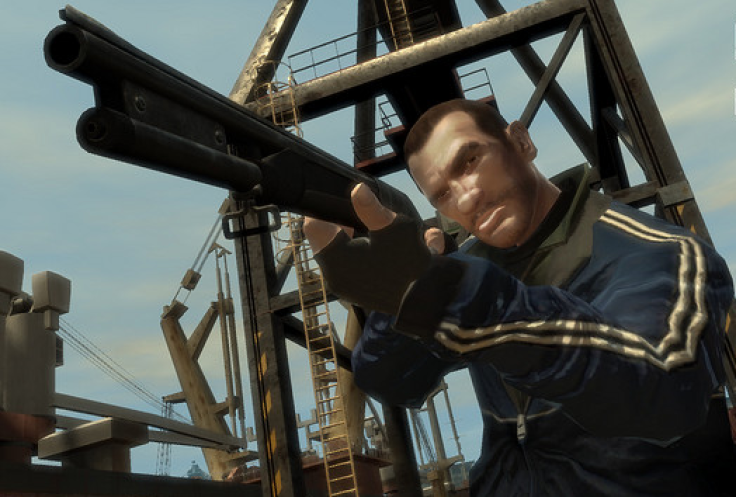 An 8-year-old boy fatally shot his grandmother in the head after playing a violent video game, local Louisiana authorities said on Sunday.
CNN reports that the boy intentionally shot 90-year-old Marie Smothers in the back of her head while she was watching television in her Slaughter, La. mobile home. The boy won't be facing charges, as children ages 10 and under are exempt from criminal liability under Louisiana law. He is now with his parents.
"Although a motive for the shooting is unknown at this time investigators have learned that the juvenile suspect was playing a video game on the Play Station III Grand Theft Auto IV, a realistic game that has been associated with encouraging violence and awards points to players for killing people, just minutes before the homicide occurred," the local sheriff's department said in a statement.
Sclynski Legier, a lawyer, told reporters that Smothers was the young boy's caregiver.
"We have a child who does not know the impact of the consequences of the act he committed," she told CNN affiliate WAFB. "He truly doesn't understand that."
The sheriff's statement indicated a similar tragedy, quoting relatives, neighbors, and family friends who stressed the normal, loving relationship the boy and his grandmother found in each other's company. The two even shared a bedroom.
Video games like Grand Theft Auto have long been decried by opponents as dehumanizing, deleterious forms of media that reward violence and antisocial behavior. The polarizing debate was galvanized once again last year, when numerous reports revealed that the perpetrator of the Sandy Hook Elementary School shooting was an avid video gamer. Adam Lanza, who shot and killed 26 people in December 2012, enjoyed a wide range of violent games, including Call of Duty and Grand Theft Auto.
Another example is James Eagan Holmes, who opened fire in a movie theater in Aurora, Colo., killing 12 victims subdued by with teargas.
"There might well be some direct connection between people who have some mental instability and when they go over the edge — they transport themselves, they become part of one of those video games," Colorado Gov. John Hickenlooper surmised following the Aurora shooting. "Perhaps that's why all these assault weapons are used."
That said, academic inquiry into the matter remains largely inconclusive.
Due to his young age, the Louisiana boy's name has not been released. According to local authorities, an investigation is ongoing.
Published by Medicaldaily.com