8-Year-Old With Genetic Disorder Turns Into 'Iron Max' Thanks To Make-A-Wish Foundation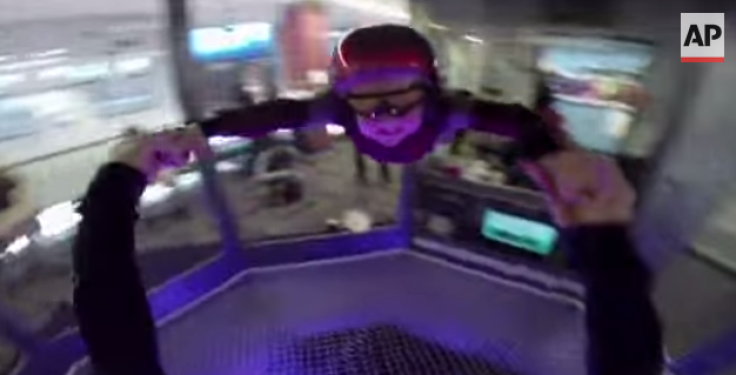 Max Vertin hasn't had a lot of time to act like a kid recently. With round the clock doctors' appointments, the 8-year-old boy who suffers from a rare genetic disorder can only dream about the things other children his age are doing. One dream he often thinks about is the ability to fly around like his favorite superhero, Iron Man. Thanks to the Make-A-Wish Foundation "Iron Max" got to do just that.
Max along with two brothers Charlie and Rowen suffer from Duchenne Muscular Dystrophy, which causes weakness and the eventual deterioration of their muscles. This rare muscular disorder that primarily affects boys around the age of five will ultimately reach the muscles of their hips, pelvic area, thighs, and shoulders making limb movement difficult. Before his disease takes away his ability to walk, Max wanted to fulfil his dream of flying.
"He deserves just a few days just to be a kid," Max's mother, Betty Vertin told CBS Denver. "He's 8 now and he's still walking, although we are getting measurements for his first wheelchair."
On Monday, Max and his family forgot all about shots and doctor's offices as they arrived in Lone Tree, Co. from their hometown of Hastings, Neb. A limousine took them to SkyVenture Colorado, an indoor skydiving facility, where they were greeted by fans with "Iron Max" signs and a very special guest, Iron Man himself. Next, Max received his specially designed Iron Man flying suit and got ready to take flight.
Flying instructor Joshua Evans got Max and his brothers ready for their adventure in the unique indoor wind tunnel that simulates a drop at over 100 miles per hour. As Iron Max hovered around the vertical airstream resembling his favorite superhero it was clear not a care in the world could faze him. The ear-to-ear smile Max had in the wind tunnel was still on his face as the family left SkyVenture.
Published by Medicaldaily.com