80% Of Americans Are Failing To Meet Fitness Requirements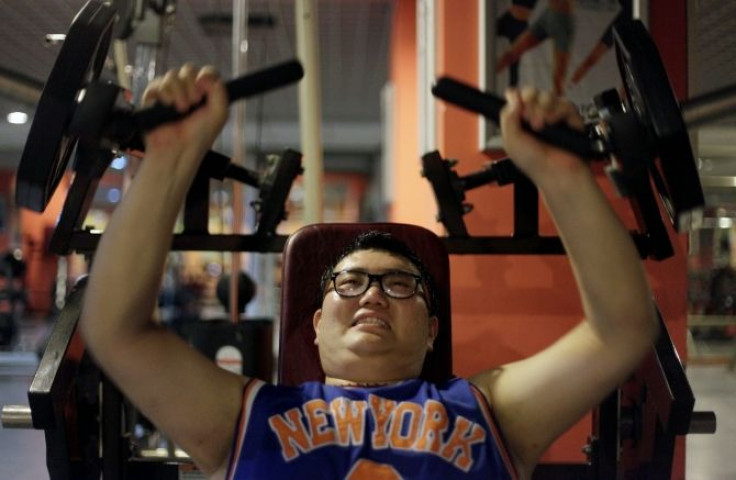 Do you think you're meeting the necessary requirements for physical fitness? If so, you're one of the few.
According the Centers for Disease Control and Prevention (CDC), around 80 percent of U.S. adults fail to meet standards set by government officials on aerobic training and muscle strengthening.
The U.S. Department of Health and Human Services issued the Physical Activity Guidelines for Americans in 2008 to help the public understand the appropriate amount of physical activity needed to promote a healthy lifestyle.
Guidelines suggest that active adults should either take in two and a half hours a week of moderate aerobic activity such as walking, or an hour and 15 minutes a week of intense aerobic activity such as running or jogging.
On top of cardio, the guidelines suggest that a healthy adult should work in two or more days a week of strength training that balances all the major muscle groups.
The Behavioral Risk Factor Surveillance, a national phone survey conducted by statewide health programs, produced data that suggests only 50 percent of U.S. adults are doing the appropriate amount of aerobic activity and only 30 percent are getting the recommended amount of strength training.
"Although only 20 percent of adults are meeting the overall physical activity recommendations, it is encouraging that half the adults in the United States are meeting the aerobic guidelines and a third are meeting the muscle-strengthening recommendations," said Carmen D. Harris, M.P.H, epidemiologist in CDC's physical activity and health branch.
"This is a great foundation to build upon, but there is still much work to do. Improving access to safe and convenient places where people can be physically active can help make the active choice the easy choice."
If you're not a part of the 20 percent of U.S. adults who meet physical activity recommendations, experts suggest you don't try and jump directly into a rigorous workout regime. Aerobic or strength training exercise that you don't find enjoyable could be what stops you from getting to the gym.
Physical trainers suggest you tailor your workouts to both your physical needs and your satisfaction. If you're having fun doing it, you're more likely to do it.
The report was published in Thursday's Morbidity and Mortality Weekly Report released by the CDC.
Published by Medicaldaily.com