9 Acrobats Seriously Injured In Circus Accident, But It May Be The Audience Who Suffers Long-Lasting Psychological Effects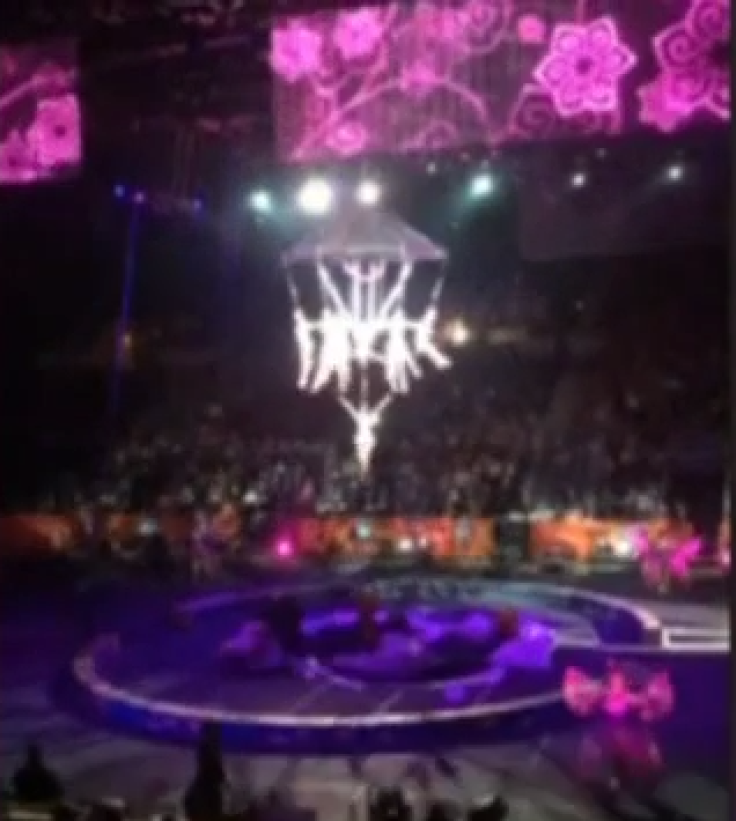 A crowd of 3,900 onlookers watched in horror as eight acrobats with the Ringling Bros. and Barnum & Bailey Circus in Rhode Island fell 25 to 35 feet to the ground without a net to break their fall. Another performer was injured on the ground, bringing the total to nine circus entertainers who were being treated for serious injuries at a nearby hospital following the calamitous performance at the Dunkin' Donuts Center this past Sunday.
While performing part of the act known as the "human chandelier," in which aerial performers are hung by their hair from a metal frame connected to a metal truss, the metal rod their hair was attached to seem to give out, sending the acrobats plummeting to the ground. Spectators who witnessed the unsettling event said a cable had snapped before the acrobats began falling toward the circus floor. Local authorities are currently investigating the exact cause of the accident.
At this time, Providence Public Safety Commissioner Steven Pare has said that none of the injuries appear to be life-threatening, the Associated Press reported. However, three of the circus performers remain in critical condition, according to the Rhode Island Hospital officials. Injuries sustained during the fall range from broken bones to head wounds.
According to a Providence Department of Public Safety press release, Ringling Bros. and Barnum & Bailey Circus was responsible for the entire setup and rigging of the show. The five remaining performances scheduled for the Providence stop of the "Legends" tour on Sunday and Monday have been canceled while the Occupational Safety and Health Administration (OSHA) oversees an official investigation.
"During the 11am performance of Ringling Bros. and Barnum & Bailey® Presents LEGENDS℠ on May 4, 2014, at Dunkin' Donuts Center in Providence, Rhode Island, there was an accident during the hair hang act. All performers in the act received immediate medical attention and were transported to a local hospital for further care," read a statement released by the circus company. "The 11am performance was stopped at that time. Performances scheduled at 3pm and 7pm on May 4 and at 10:30 am on May 5 have been cancelled. An investigation has begun into the cause of the accident, and no further details are available at this time."
Although no spectators were injured due to the incident, psychological effects caused by witnessing such a tragic event may still remain. Of the 3,900 onlookers who witnessed the accident, many of which were children, most were unaware if the fall was part of the act. Any spectators who may be experiencing emotional distress as a result of incident have been instructed to call the Disaster Hotline at 1-800-985-5990 or text TalkWithUs to 66746 to receive free counseling and support offered by Substance Abuse and Mental Health Services Administration trained counselors.
Published by Medicaldaily.com