9-Year-Old Jack Bristow Deemed Youngest Testicular Cancer Patient On Record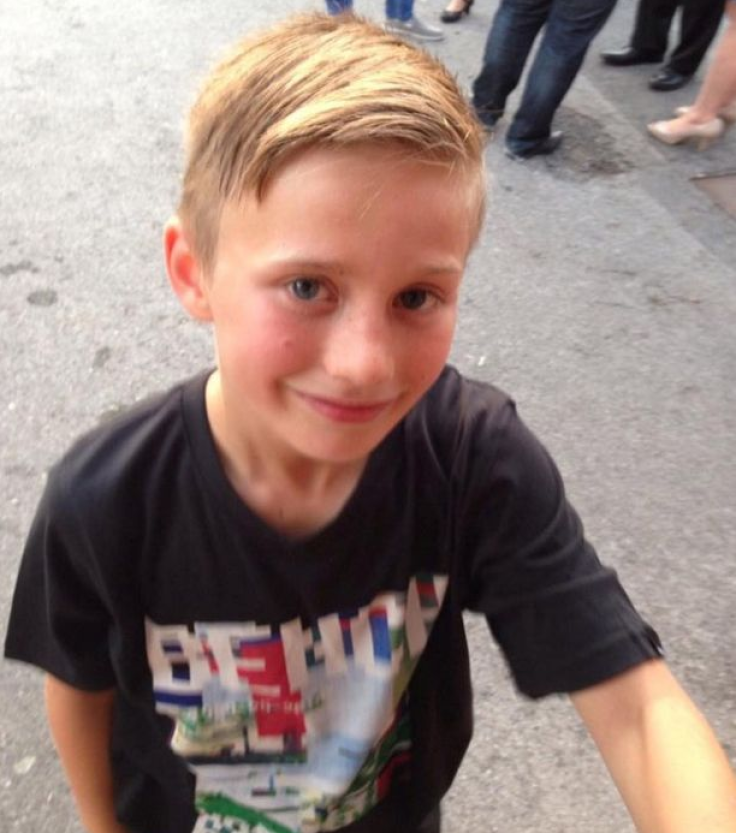 Jack Bristow has been forced to deal with a situation that very few 9-year-olds are forced to deal with. Actually, according to his doctors at Southampton General Hospital in the UK, no other 9-year-old has been forced to deal with his situation. Jack is one of the youngest people in the world battling testicular cancer, a disease that usually affects men over the age of 30. Thankfully for Jack, his rambunctious lifestyle is what led to the unexpected diagnosis.
"The doctors said he is the youngest in the world as far as they are aware to be diagnosed with Seminomas," Jack's mom, Joanna Bristow told Mirror. "I cannot explain how we feel. Until you go through it yourself it's hard to describe how you're feeling. It's like you go numb trying to deal with it all. Jack is taking it all a whole lot better than we thought he would. It's probably affected us more than him. The support from family and friends has been amazing; everyone stops me when I walk to the shops and asks me about him."
Like most 9-year-olds, Jack loves soccer. Little did he know one day the game would save his life. During a soccer game with friends, Jack sustained a kick to the groin that both he and his family shrugged off. Two weeks later, Jack sustained yet another kick to the groin while playing with a group of his friends, and this time his family knew something was wrong. He was rushed to a nearby hospital after his right testicle ballooned to a 10.6-inch circumference. A subsequent biopsy revealed abnormal cells in his right testicle, and doctors soon diagnosed him with the germ cell tumor seminomas.
"It doesn't really feel like I have cancer. I don't like going to the hospital and taking part in new treatments," Jack told Mirror. "I am not looking forward to blood transfusions. Sometimes it's really painful, but sometimes it's OK. I'm not a fan of needles, though. It is good on my ward, though. I have made lots of friends there. My friends have all been really supportive. I had to shave my hair as it was falling in clumps. I knew it would with chemotherapy, but it was not nice. I used to have long blonde hair."
According to the American Cancer Society, testicular cancer is not common even among men of all ages. One out of every 263 men will develop testicular cancer at some point during his life. While the average age at the time of diagnosis of testicular cancer is around 33, seven percent of cases do occur in children and teens. Doctors at Southampton General are confident that if treatment goes according to plan Jack will have a 95 percent chance of survival.
If you're looking to donate to not only Jack, but all of the young patients in the Piam Brown ward at Southampton, visit the Bristow family's JustGiving page.
Published by Medicaldaily.com