90% Americans Eat too Much Salt, Bread Is No.1 Sodium Contributor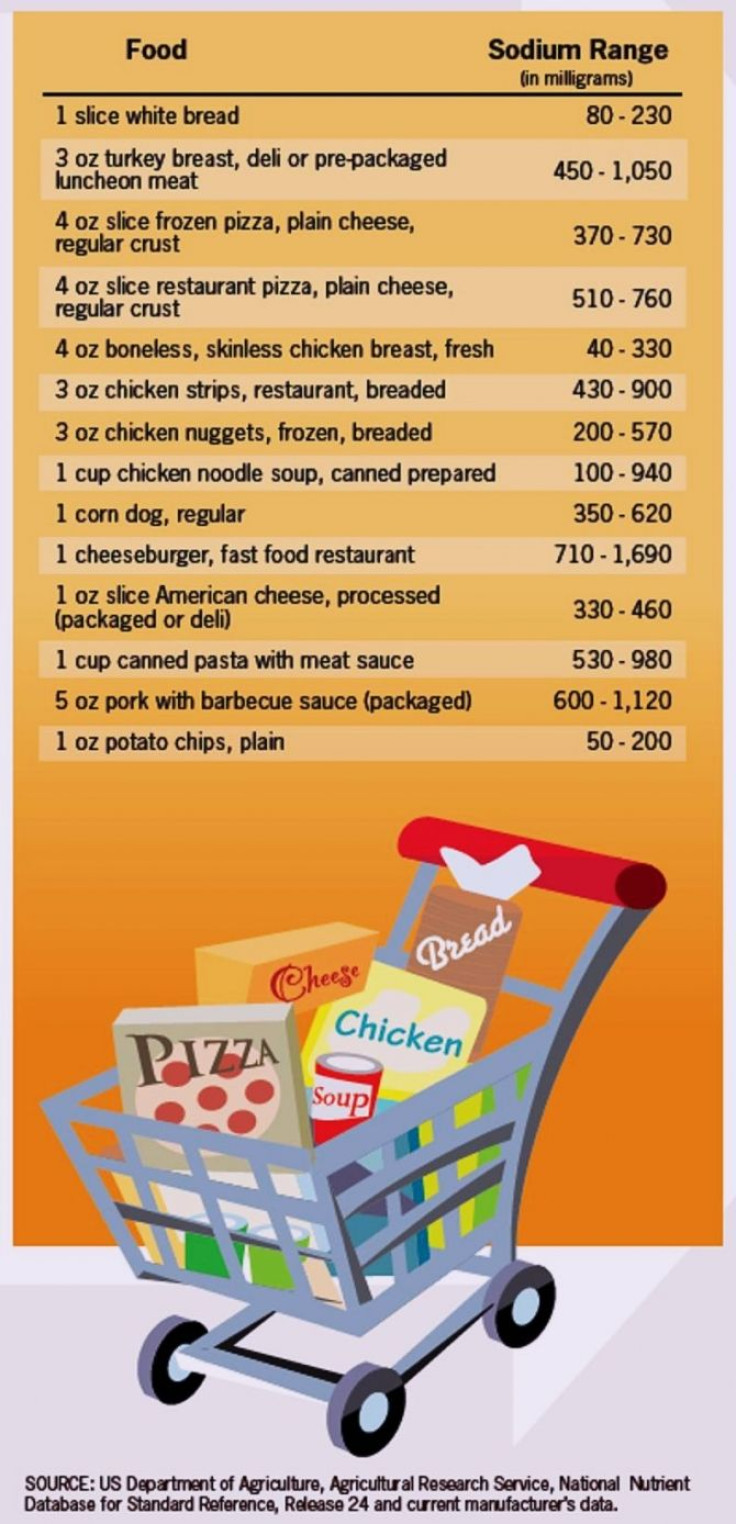 Breads and rolls are the top source of salt in the average American diet, unexpectedly accounting for more than double the sodium contributed from salty junk food like chips, according to a new government health report.
Most Americans are still eating too much salt. Around 90 percent of people aged 2 and older in the U.S. consume more than the recommended amount of sodium each day, according to the new Centers for Disease Control and Prevention report released on Tuesday.
The report also identified the top 10 sources that accounted for more than 40 percent of sodium in American diets, and found that salty snacks actually came in at the bottom of the list.
Nearly half of sodium comes from the following 10 types of foods listed in order of high sodium content: breads and rolls, cold cuts and cured meats such as deli or packaged ham or turkey, pizza, fresh and processed poultry, soups, sandwiches such as cheeseburgers, cheese, pasta dishes, meat mixed dishes such as meat loaf with tomato sauce, and snacks such as chips, pretzels, and popcorn.
CDC officials said that the salt shaker, in the kitchen or on the dining table, accounted for only a miniscule 6 percent of American sodium intake. In fact about 65 percent of sodium consumed is directly from foods bought at retail stores and 25 percent from restaurant food.
The health agency reported that Americans eat on average 3,300 milligrams of sodium a day, 1,000 milligrams more than the U.S. Dietary Guidelines recommendation which also advised that about 6 out of 10 adults should further limit sodium intake to 1,500 milligrams a day.
The CDC recommended a sodium consumption of no more than "1,500 milligrams per day for people aged 51 and older, and anyone with high blood pressure, diabetes, and chronic kidney disease, and African Americans".
The CDC said that no one should eat more than 2,300 milligrams a day, which is roughly equivalent to a teaspoon of salt, because too much sodium increases the risk for high blood pressure which can lead to heart disease and stroke.
Health officials estimated that more than 800,000 people die annually from heart disease, stroke and other vascular diseases, costing the U.S. at $273 billion in 2010.
The new report estimated that if the average American sodium intake was reduced by 1,200 milligrams a day to 2,100 milligrams, it could save the nation up to $20 billion per year in medical costs.
The CDC urged Americans to reduce sodium intake by paying attention and buying lower sodium foods because different brands of the same foods often have different sodium levels, read the Nutrition Facts Label while shopping, eating more fresh or frozen fruits and vegetables without sauces, limiting consumption of processed foods and support initiatives that reduce sodium in cafeterias and vending machines.
Manufacturers can also offer more choices with lower sodium content products to consumers, make phased reductions in the amount of sodium in food they sell, limit the amount of sodium in products and provide more information about sodium in foods.
Health officials said that state and local health departments should increase public awareness about the amount of sodium in processed and packaged foods and provide more education about health outcomes of a high sodium diet to help reduce sodium in American diets.
Published by Medicaldaily.com