90% of People with Dementia and Depression in China are Undiagnosed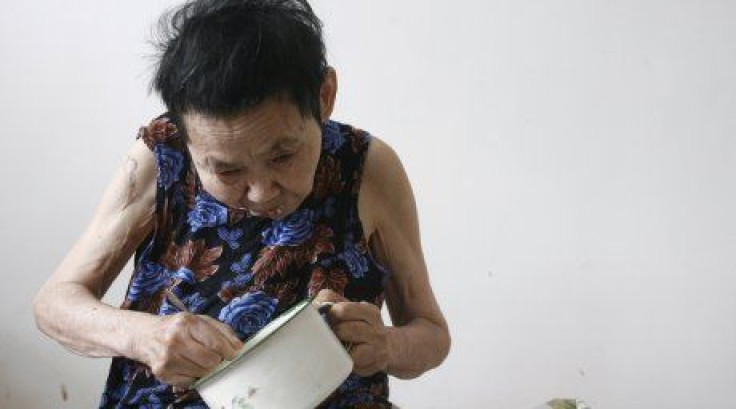 A team of international researchers led by Dr. Ruoling Chen of King's College London has found that over 90 percent of dementia cases in China are under the radar — largely undocumented and undiagnosed. These researchers argue that mental health education is important for these "high-risk populations" to improve diagnosis across the country, especially as China's economy develops and reaches into low-income areas.
The team consisted of King's College London and five other UK universities in conjunction with six medical universities in China, including Anhui Medical University. The study emphasizes the importance of early diagnosis in order to lessen the "physical, psychological, social, and economical impact the condition has on caregivers, families, and society."
The study reviewed 7,072 older people throughout six Chinese provinces. Out of 359 people whom the researchers found to have dementia, 26 had actually been diagnosed by a doctor. The researchers also identified 328 people who had depression, but only 26 of those had been diagnosed properly.
Ninety-three percent of undetected dementia cases is quite high compared to that of high income countries, where the percentage is closer to around 60.
One of the reasons why dementia cases are largely undocumented in China — especially in rural areas — is because of strong family and social support, the study suggests. Dementia typically occurs in elderly people, though in the U.S., it is not considered a normal part of aging. Chinese people living in low-income, rural areas, where 90 percent of older people are illiterate and health services are limited, perhaps they don't see dementia as a problem. Instead, they might associate it with the natural progression of aging — or even be ashamed of it.
In 2011, the New York Times reported that a decade ago, "many [Chinese] families were ashamed to admit that their elders had such a disease. And because of a lack of awareness about the disease, many dementia patients were confined to the psychiatric wards of hospitals, which placed steel bars over the windows."
The CDC defines dementia as an umbrella term for a number of mental disorders like Alzheimer's, Huntington's disease, and Lewy body dementia. Dementia affects memory, language, motor activity, and the ability to plan and organize. Diseases like Alzheimer's are becoming increasingly important to investigate, for Americans in particular, as the population of older people increases. By 2050 the number of people in the U.S. with Alzheimer's is expected to double, the CDC states.
Likewise, China holds the largest population of people with dementia — at around 9 million. A study in June, published in The Lancet, found that the number of people in China with dementia has more than doubled since 1990.
"[D]ementia is a global problem and it is important to understand more about the risk factors and barriers to diagnosis across different countries," said Dr. Simon Ridley, head of research at Alzheimer's Research UK. "Investigating the social, economic, and cultural factors influencing attitudes and access to dementia diagnosis can help shape strategies that could benefit multiple countries across the world."
The study was funded by Alzheimer's Research UK and the BUPA Foundation, and published in the British Journal of Psychiatry.
Source: Ruoling Chen, Zhi Hu, Ruo-Li Chen, Ying Ma, Dongmei Zhang, and Kenneth Wilson. Determinants for undetected dementia and late-life depression. British Journal of Psychiatry, 2013
Published by Medicaldaily.com