90% Of Teens Don't Reach Exercise Goals; How Much Exercise Are High School Students Getting?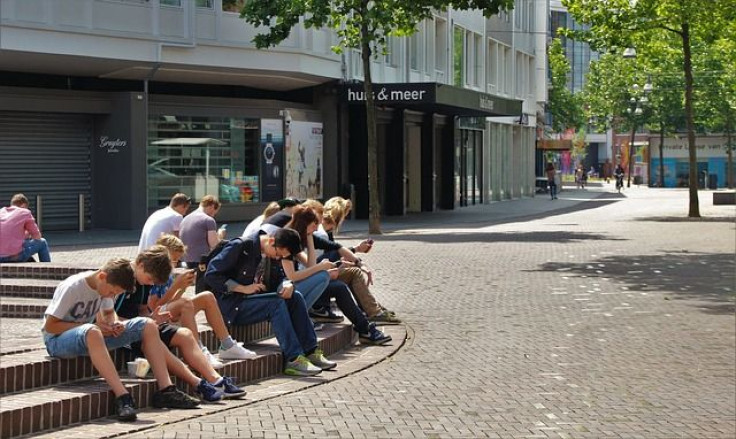 A new study suggests only 9 percent of United States high school students are getting their recommended amount of exercise, and this pattern of sedentary behavior may follow them into adulthood, Medical Xpress reported. In the long-term, physical inactivity can lead to obesity, which may lead to an increased risk for diabetes and a host of other health concerns, according to the Centers for Disease Control (CDC).
Led by Dr. Kaigang Li, an assistant professor for the department of health and exercise science at Colorado State University, researchers followed 561 sophomores in 44 high schools during a span of four years, including those who didn't go on to pursue a college degree. Each teen wore an accelerometer, a device that tracked how much they moved during a week. The CDC recommends adolescents should spend at least 60 minutes exercising every day, but more than 90 percent of the students studied didn't get that much exercise. The findings were published online in Pediatrics.
"This study really confirms the low levels of physical activity in adolescents, which appear to be maintained over time as they transition into young adulthood," Peter Katzmarzyk, a professor at Louisiana State University's Pennington Biomedical Research Center, told Medical Xpress. Katzmarzyk, who was not involved in the study, researches the impacts of obesity and physical inactivity.
Following graduation from high school, students who lived at their college exercised slightly more than commuting students; meanwhile, those who didn't seek a higher education had a decrease in their level of activity. No clear reason was found as to why students living on campus increased their activity levels.
"Any way that we can increase physical activity levels in adolescence might translate into maintaining higher levels of physical activity in young adulthood," Li told Medical Xpress. "So physical education in high school is certainly an important outlet for this."
However, according to the CDC, only 29 percent of high school students participated in a daily physical education class in 2013. In 1991, it was 42 percent, and in 1995 the figure went down to 25 percent.
Li said colleges and communities can do more to promote exercise among their residents. "Communities could create more walkable environments, public parks, bike trails, or low-cost or free exercise programs," Li told Medical Xpress.
Read more: Over 80% Of Teens Turn To The Internet For Their Health Concerns
Li K, Haynie D, Lipsky L, Iannotti R, Pratt C, Simons-Morton B. Changes in Moderate-to-Vigorous Physical Activity Among Older Adolescents. Pediatrics. 2016
Published by Medicaldaily.com