91% Of The World Now Has Access To Drinking Water, But One-Third Doesn't Have Proper Sanitation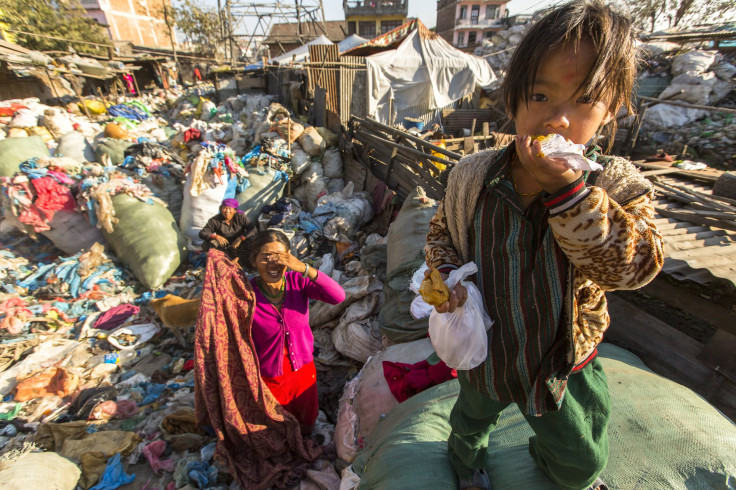 It's no exaggeration to say that drinking water has been the lifeblood of civilization. Yet for so many residing in the underdeveloped parts of the world, it's a precious supply that's been endangered due to unsuitable or nonexistent sanitation systems.
Though efforts to develop these systems have been succeeding, the World Health Organization (WHO), in conjunction with the United Nations Children's Fund (UNICEF), released a report earlier this week showing that we still have a lot of ground to cover.
Their report found that while, worldwide, about 2.6 billion people have garnered access to drinking water since the 1990s, as many as 2.4 billion people are living in areas with no sanitation facilities nearby. And nearly a billion are still forced to relieve themselves out in the open.
Specifically, the report concluded that 91 percent of people are able to drink from sources of water that are explicitly protected from external contamination, including from fecal material. It's an accomplishment that actually exceeds the 2015 expectations set forth by the Millennium Development Goals (MDG) project, a UN-led coalition which seeks to reach "the world's time-bound and quantified targets for addressing extreme poverty in its many dimensions." The 2015 goal had been 88 percent.
Also worth celebrating is the decreased rate of childhood death from diarrhea as a result of improper hygiene and inadequate sanitation and drinking water. Whereas more than 2000 children under the age of five died from this preventable cause 15 years ago, now less than 1000 do.
But the MDG 2015 goals for improved sanitation access fell short, with 68 percent having access to sanitation systems that can effectively prevent people from having to come into contact with fecal material, 9 percent below their goal. "Until everyone has access to adequate sanitation facilities, the quality of water supplies will be undermined and too many people will continue to die from waterborne and water-related diseases," said Dr Maria Neira, Director of the WHO Department of Public Health, Environmental and Social Determinants of Health, in a press statement.
In order to bridge these gaps, it will require a drastic overhaul in how we approach the problem, according to UNICEF. "What the data really show is the need to focus on inequalities as the only way to achieve sustainable progress," said Sanjay Wijesekera, head of UNICEF's global water, sanitation and hygiene programmes, in that same statement. "The global model so far has been that the wealthiest move ahead first, and only when they have access do the poorest start catching up. If we are to reach universal access to sanitation by 2030, we need to ensure the poorest start making progress right away."
Strategies to target these poor rural areas, which account for the majority of people who don't have adequate sanitation and defecate out in the open, will be outlined later this September by the United Nations General Assembly as part as their new Sustainable Development Goals. They hope to eliminate the practice of open defecation by 2030.
Published by Medicaldaily.com