Abortion Statistics: Rate Lowest Since Roe v. Wade, Total Performed In 2011 Less Than Half Amount In 1973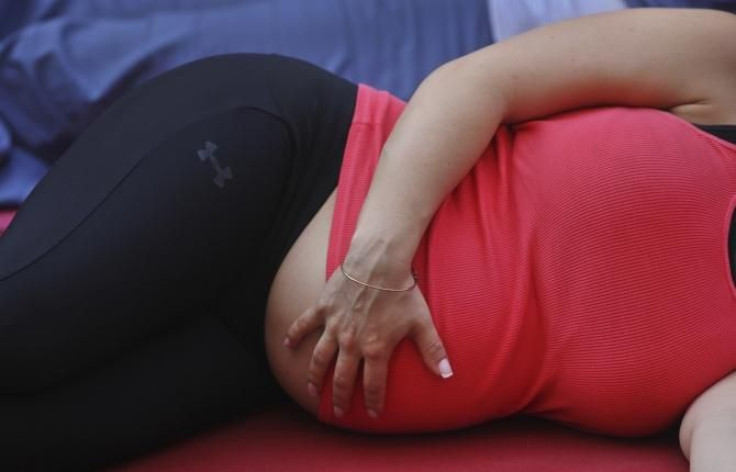 Following its legalization throughout the United States back in 1973, the abortion rates among women between the ages of 15 and 44 were reported at 16.3 abortions per 1,000 women and quickly shot up to 29.3 in 1981. Today, over 40 years since the Roe v. Wade decision, the abortion rate among women in this age group has dropped back down to 16.9 after 1.06 million abortions were recorded in 2011.
Researchers from the Guttmacher Institute, a non-profit organization in support of legalized abortion, tracked the number of abortions among women in the U.S. for the 16th time in this latest report issued on Monday. Lead author Rachel Jones and her colleagues from Guttmacher contacted the nation's leading abortion providers in gathering their data.
"With abortion rates falling in almost all states, our study did not find evidence that the national decline in abortions during this period was the result of new state abortion restrictions," Jones said in a statement. "We also found no evidence that the decline was linked to a drop in the number of abortion providers during this period."
According to this latest poll, 1.06 million abortions were reported in 2011 compared to 1.2 million back in 2008. Women between the ages of 18 and 19 represented 11 percent of the national abortion rate, while those aged 15 to 17 were recorded at six percent. Women in their twenties accounted for over half of all abortions and 61 percent were obtained by women who were already raising one child or more.
Jones was skeptical about attributing the drop in abortion rate to recent laws that have been passed, restricting a woman's right to terminate her pregnancy. She said an overall drop in the number of pregnancies and birth rate was more likely to blame. The number of abortion clinics available in the U.S. was also ruled out as a possible link, after only four percent of providers were closed between 2008 and 2011.
"The decline in abortions coincided with a steep national drop in overall pregnancy and birth rates," Jones added. "Contraceptive use improved during this period, as more women and couples were using highly effective long-acting reversible contraceptive methods, such as the IUD. Moreover, the recent recession led many women and couples to want to avoid or delay pregnancy and childbearing."
Guttmacher's poll may also indicate a dilemma with the standard methods of contraceptive on today's market. Twenty-seven percent of women involved in this survey said they had been using condoms in the month they became pregnant, and another 17 percent said they were using oral contraceptives. Abortions rates were highest in New York, Maryland, the District of Columbia, Delaware, and New Jersey.
From a health standpoint, getting an abortion early into pregnancy seems to be a woman's nest option. Less than 0.05 percent of abortions performed within the first trimester of pregnancy led to adverse health effects such as infertility, ectopic pregnancy, miscarriage, or birth defects. A women's risk of dying as the result of an abortion also rose with the length of pregnancy. For example, one out of every one million abortions before eight weeks resulted in death, while one out of every 29,000 between 16 to 20 weeks and one out of every 11,000 over 21 weeks ended in the woman's death.
Published by Medicaldaily.com