Absence Does Make the Heart Grow Fonder: Surprising Things that Couples Do Apart To Boost Their Relationship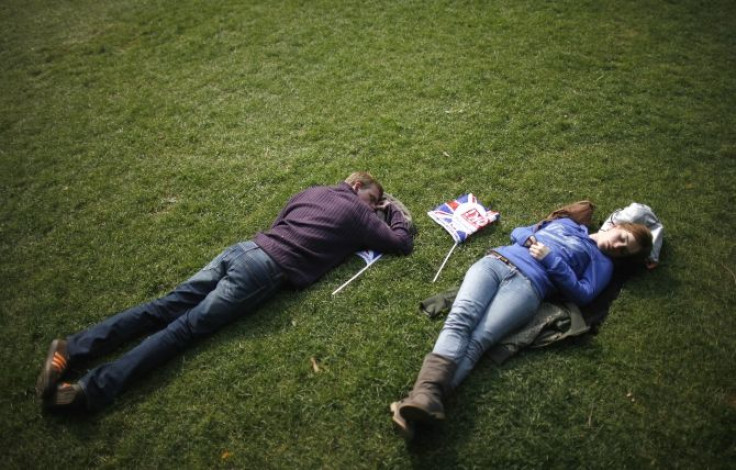 Surprisingly, sleeping in separate bedrooms, among other things, might just give your relationship that extra boost, according to new UK statistics.
New research found that more than one in 10 UK couples sleep in separate bedrooms at least once a week to strengthen their relationship.
Researchers also found that 22 percent of couples purposely have alone time away from each other to do separate things like staying with friends or family.
Statistics also revealed that 39 percent of couples say they have a healthier relationship with their partner because they have greater independence in their home life while 5 percent believe that having separate bedrooms is one of the main reasons they are in a happy relationship.
The study, sponsored by esure home insurance, also found that couples spend an average of 22 hours with each other during the working week, with 47 percent of all couples blaming their hectic work schedules for their lack of "quality time" together, 20 percent seeing other friends and 16 percent going to the gym.
The survey, which consisted of 1,005 people in a relationship across the UK who were 18 and over, found that one in eight British couples have their own room which they do not allow their other half to spend time in, including 10 percent of men having their own "games room" and 4 percent of women have their own powder room.
Additionally, one in five couples regularly eat dinner at different times, with one in 10 cooking completely different dishes from each other.
About 15 percent of people describe themselves to be the "polar opposite" of their partner, and 44 percent believe that having different interests and hobbies makes a stronger relationship.
Surpassingly, 7 percent of people report spending more time with their pets than their partner with 5 percent even admitting that they would rather spend a night with their cat or dog than with their partner.
About a quarter of people aged 18 to 24 regularly report going on holiday without their partners, followed by 15 percent of people aged 25 to 34.
However, only 6 percent of people over 55 admit that they go on vacation without their partner.
"They say that 'absence makes the heart grow fonder' and this may be the case," Nikki Sellers, head of home underwriting at Esure said in a statement.
Published by Medicaldaily.com