Acadia To Buy Celebrity Rehab Center The Priory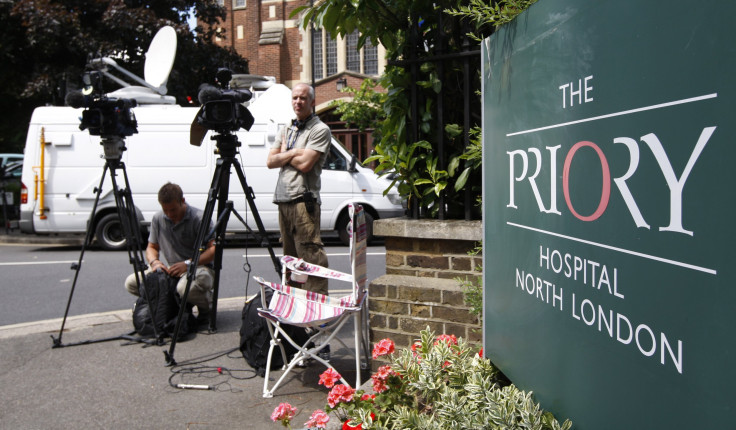 (Reuters) - Acadia Healthcare Co Inc has agreed to buy Priory Group, a mental health care provider known for its celebrity client list, for nearly $850 million, its biggest acquisition yet as it expands in Britain.
The deal, announced on Monday, will give the U.S. healthcare provider control of The Priory Hospital in London, where famous names such as supermodel Kate Moss and guitarist Eric Clapton have checked in over the years.
Acadia, which specializes in psychiatric and chemical addiction, has a network of more than 250 behavioral healthcare facilities, mainly in the United States. It began its push into Britain 18 months ago.
Chief Executive Joey Jacobs said in a statement that this strategy was supported by a "long-term increase in the need for independent sector support for inpatient behavioral health."
Acadia said it would pay 1.275 billion pounds ($1.87 billion) in cash for Priory, including 925 million pounds of debt, and issue 5.363 million shares to the sellers.
The stock portion of the deal was worth about $335 million, based on Acadia's closing price of $62.46 on Dec. 31.
Priory was bought from RBS in 2011 by private equity firm Advent International. Advent declined to comment.
Priory specializes in the treatment of mental health problems, including eating disorders and alcohol and drug addictions. Its flagship 150-year-old hospital in southwest London has become a favorite for celebrities seeking help.
The company has more than 300 facilities throughout Britain.
Acadia said it expected the Priory acquisition to add 38 cents to 42 cents per share to its annual earnings.
The company said it would finance the transaction with equity and long-term debt, and that it had received a commitment from Bank of America Merrill Lynch and Jefferies Finance LLC with regard to financing a portion of the cash payable.
Acadia's shares rose 4.9 percent to $65.50 on the Nasdaq. ($1 = 0.6812 pounds)
(Reporting by Amrutha Penumudi and Esha Vaish in Bengaluru; Editing by Maju Samuel)
Published by Medicaldaily.com