Accidental Falls From Windows Surprisingly Common Among Young Children And College Kids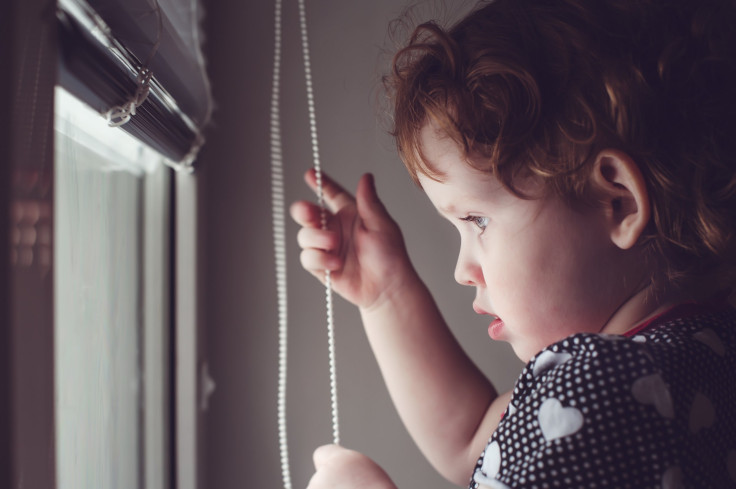 Like something from a vintage Saturday morning cartoon, Konrad Lightner just happened to be moving a mattress set with his wife Jennifer when they spied a 3-year-old boy dangling from a third-floor window of their apartment building — a true Warner Bros. moment with a happy ending.
"I kind of grabbed him and lowered him really fast to the box spring," the Burbank, Calif., resident told HLN in March. "It didn't seem real until he was kind of hanging from that cord because you know there's no way he's gonna get back in the window, it's kind of now up to Konrad to catch him."
Since the invention of windows, people have fallen, jumped, or thrown others to injury or death. A fall from a castle window in 17th century Prague was a fall from grace, an act of defenestration. Yet aside from historical acts of political dissent or violence, falls from windows are surprisingly common today among young children and college kids alike. Whereas young children fall from windows accidentally, thousands of big kids make the same mistakes while under the influence of drugs and alcohol.
Investigators at Nationwide Children's Hospital found in a 2011 study published in Pediatrics that children ages 4 and younger account for 65 percent of hospitalizations for such falls, with head and neck injuries accounting for half of the mishaps. Study leader Gary Smith, the hospital's director, says window falls are a serious concern for any parent.
"One out of every four children in our study was hospitalized as a result of their injury," Smith said in a statement. "We know from successful [social education] programs in New York City and Boston that child injuries due to falls from windows can be prevented. We need to do a better job of protecting our children from these types of serious injuries."
Anne Williams, of Women and Children's Hospital in Buffalo, runs a program called "Safe Start" educating parents to consider window safety as a standard part of babyproofing the household. "The normal scenario that results in a fall from a window is that a piece of furniture such as a dresser or bed is placed under a window," she said in a statement. "The child climbs onto that piece of furniture to see out of the window and then falls. You can fall two feet and still have a head injury."
To prevent injuries and death from window falls, parents of young children should install window guards, move furniture away from windows, and restrain older children from climbing or jumping out of them, says Gary Smith, director of the hospital's Center for Injury Research and Policy. "In addition, it is important for parents to understand that window screens will not prevent a child from falling out of a window," Smith said.
Still, some parents may find cause to worry about their children's safety — a generation later, in college. According to a 2001 analysis by USA Today, some 36 college students die every year in accidents involving drugs and alcohol, many of them falling from windows and crowded balconies. Just this year, a student from the University of Washington was found critically injured after falling three stories from a fraternity house earlier this month. The incident followed a similar two-story fall in January by a student at Penn State, according to U District Daily. And sadly, a young man at the University of North Carolina in Charlotte fell from his dorm room in March to his death.
Below is a YouTube video on window safety from the National Safety Council:
Published by Medicaldaily.com