Active Teens Are Happy Teens, Study Says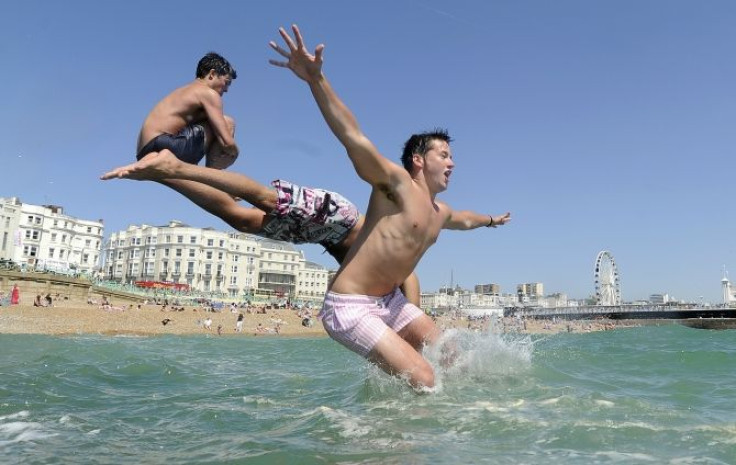 Active teens are more likely to report better both physical and mental health than teens with sedentary lifestyle.
Nearly 2,400 children were surveyed for this study. Researchers found that children spent more time watching TV and playing video games. Kids who played any kind of sport for 2.5 hours or more per day report better health than others.
"Parents should be conscious of the fact that outdoor physical activity is beneficial to their child's overall health and well-being, and should try to limit the time their child spends in front of the screen," said Bamini Gopinath, a senior research fellow at the Westmead Millennium Institute for Medical Research, to HealthDay.
Recently, Medical Daily reported that kids, aged 8-10 years in the UK are spending less than 20 minutes in physical activity.
The Centers for Disease Control and Prevention recommends at least 60 minutes of physical activity for all children. The agency says that these physical activities should include aerobics, muscle and bone strengthening exercise and that all these exercises must be age-appropriate meaning that small kids do well with just running around whereas older kids require more systematic exercise routines.
Studies done on exercise and social well-being show a strong co-relation. Even authors in this study say that further research is required to understand the factors associated with exercise and quality of life of teenagers.
"Improved understanding of these relationships could help in developing interventions to promote general well-being among adolescents," the study authors concluded.
Why are some children physically active while others aren't? According to a previous study, preference for indoor activities, lack of energy and motivation, time constraints, and social factors are some of the reasons children avoid playing. Recent studies said that parents who restrict TV watching tend to have kids who do not play as much as others. So there really is a whole cluster of factors associated with some children being out in the field and others staying at home.
"It makes sense that these kids who are getting outside, playing sports and running around are going to feel better than those kids who are sitting alone with a screen," said Dr. Michael Rich, director of the Center on Media and Child Health at Boston Children's Hospital, who wasn't involved in the study, to HealthDay.
The study is published in the journal Pediatrics.
Published by Medicaldaily.com