Activists Protest Abercrombie & Fitch CEO's Plus-Size Exclusion In Flagship Store [PHOTOS]
Motivated by Abercrombie & Fitch CEO Mike Jeffries' controversial stance on marketing their products toward "cool kids," skinny protesters showed up to the company's flagship location on Fifth Avenue this past Thursday to voice their opinions.
Thirty-five interns and other workers from the activist group Do Something entered the 30,000 square-foot New York City store wearing XL and XXL white T-shirts that read "We may not wear this size, but 15,000 of us respect people who do" and the Twitter hash tag "#FitchPlease."
The nonprofit social reform group planned the demonstration as a way to celebrate the 15,000 signatures they received in support of a petition that would require the store to carry clothes for plus-size shoppers, NY Daily News reported.
Jeffries' stance on targeting "fit, popular kids" was first made public back in 2006 during an interview with Salon, in which he explained his biased marketing strategy.
"Candidly, we go after the cool kids," he said. "We go after the attractive all-American kid with a great attitude and a lot of friends. A lot of people don't belong [in our clothes], and they can't belong. Are we exclusionary? Absolutely."
Recent financial reports show that Abercrombie & Fitch's exclusion of above average clothing sizes is only hurting its profit. Business Insider reports that plus-size shoppers make up 67 percent of the clothing market, a revenue stream valued at around $16 billion.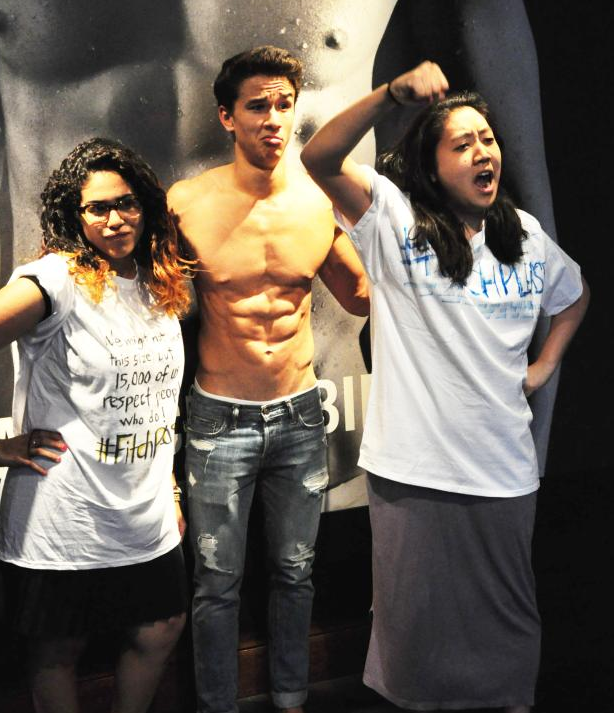 Published by Medicaldaily.com