Actress Karen Black Dies Of Ampullary Cancer At Age 74, Was Bed-Bound And Lost Leg Function Before Death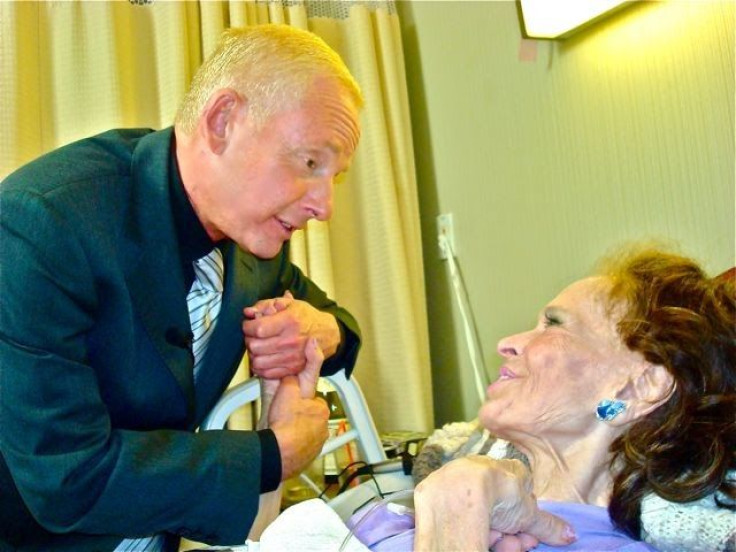 Karen Black, best known for her roles in Easy Rider, Five Easy Pieces, and Nashville, died Thursday after a three-year battle with ampullary cancer, a rare form similar to pancreatic and bile duct cancers that can block bile from flowing into the small intestine. She was 74.
Black's death comes after a grueling, extended bout with a rare form of cancer that doctors predicted would break down the actress' body weeks earlier than it had. She was diagnosed in November 2010; in March, she launched a fundraising effort for an experimental treatment that could only be found in Europe. But when her leg function deteriorated, doctors brought the treatments bedside.
"Hardly as effective as doing a full treatment in a clinic, but I firmly believe that these treatments have been keeping her alive," Black's husband Stephen Eckleberry wrote on her blog. "I can't tell you how many times doctors and nurses have pulled me aside and told me that I better start hospice, as she was about to die."
One doctor gave a prognosis of only 24 hours on June 3, the latest post reads, "and yet here she is alive two months later."
Black's most heralded performances on the silver screen are often attributed to her role in Easy Rider, a 1969 counterculture film where Black performs opposite Dennis Hopper and Peter Fonda, and her role in the 1970 film Five Easy Pieces, for which she earned an Academy Award nomination and won a Golden Globe for Best Supporting Actress.
A filmmaker himself, Eckleberry reports having documented his wife's struggle with the rare form of cancer, starting with her diagnosis three years ago. Black reportedly wanted to share her experience with others, "in her own way."
"I hadn't planned on doing anything with the footage, until a few weeks ago, Karen reached out to her old friend, Elliot Mintz," Eckleberry wrote. "Elliot is considered a media guru who has offered advice to dozens of famous clients over the years including Karen."
Patients with ampullary cancer often experience nausea, vomiting, anorexia, diarrhea, and jaundice. The presence of jaundice indicates the bile's failure to drain into the duodenum, which causes the bile to accumulate in the bloodstream and turn the skin yellow, according to the Center for Pancreatic and Biliary Diseases at the University of Southern California's Department of Surgery.
As a result of the cancer, Black's vertebra became impaired along with nerves in her lower back. Following her diagnosis, the Motion Picture Television Fund placed her in a nursing facility, Eckleberry said.
"You look at the scans, they tell you one thing, then you meet Karen, and what you are left with is how amazingly alive she is," he wrote. "Maybe it's her belief system, maybe it's because she was never one to tune out with drugs in her life, but mostly it's her innate character. She can't help but take life head-on and be completely engaged in the moment, always interested, always curious, always present."
Published by Medicaldaily.com