Adam West, TV's 'Batman,' Dies At 88; He Had A 'Short But Brave Battle With Leukemia,' Family Says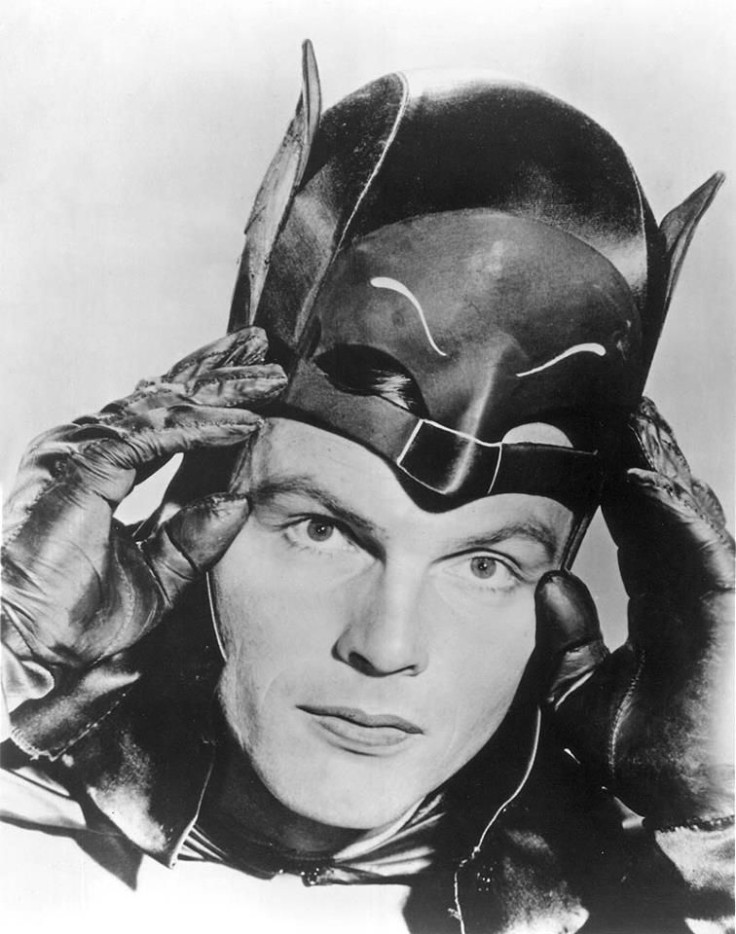 Actor Adam West, best-known for his role in the television series Batman, died Friday night after a short battle with leukemia, his rep told Variety. He was 88.
"Our dad always saw himself as The Bright Knight, and aspired to make a positive impact on his fans' lives. He was and always will be our hero," his family said in a statement.
Read: Holy Psychology, Batman! Fans' Body Image Improved by Superheroes
His family added on Facebook, "It's with great sadness that we are sharing this news...Adam West passed away peacefully last night after a short but brave battle with leukemia. He was a beloved father, husband, grandfather, and great-grandfather. There are no words to describe how much we'll miss him. We know you'll miss him too and we want you to know how much your love and support meant to him throughout the years. Hug your loved ones today."
The talented actor was the star of the 1960s ABC series Batman, which ran for three seasons and 120 episodes. More recently, he had a recurring role on the animated TV series Family Guy. His long-list of credits include work in film, television, and stage.
Read: Viral Photo Shows Heartbreaking Reality Of Childhood Leukemia Cancer
What Is Leukemia?
It's a type of cancer that affects the blood and bone marrow. There are many types of leukemia, but it is currently unknown which type West was battling. It's the most common type of cancer in children and teens - accounting for nearly 1 out of 3 cancers - but it also occurs among adults, according to the American Cancer Society. The most common type of acute leukemia in adults is known as AML, or acute myelogenous leukemia. The most common chronic type is called CLL, or chronic lymphocytic leukemia. If a person has CLL they may feel fine for years without needing treatment, according to Mayo Clinic. Common forms of treatment include chemotherapy, biological therapy, targeted therapy, radiation therapy, and stem cell transplant.
Signs And Symptoms
Symptoms of leukemia vary and are usually not specific. A person may even confuse their symptoms for having the flu. Common symptoms may include fever or chills, weakness, swollen lymph nodes, easy bleeding or bruising, recurrent nosebleeds, excessive sweating, and bone pain or tenderness, among others.
See also: Leukemia Symptoms: What To Know After Comedian Charlie Murphy's Death From Cancer Of The Blood Cells
Chronic Lymphocytic Leukemia Research 2017: Identification Of Leukemia Risk Genes May Help Us Better Treat The Disease
Published by Medicaldaily.com