'Adaptive Climbing,' Prosthetic Feet Help Disabled People Reach New Heights While Rock Climbing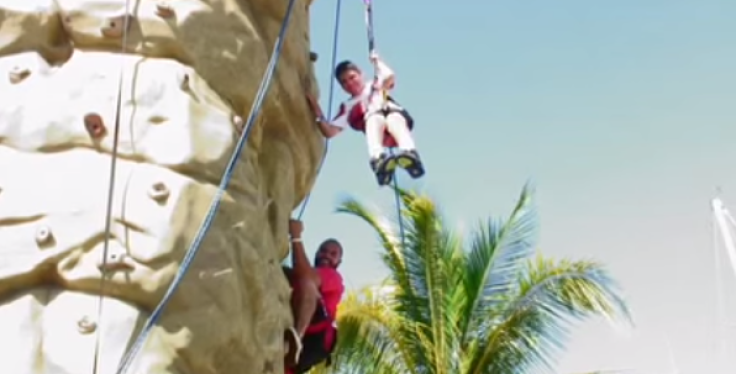 Mark Wellman became the first paraplegic — or a person with an impairment in motor skills in the lower part of their body — to climb the rocky 3,000-foot El Capitan in Yosemite National Park in 1989. Unable to use his legs at all during the climb, Wellman relied completely on his upper arm strength — completing up to 7,000 pull-ups to reach the top.
Wellman would go on to become a pioneer of "adaptive climbing," or climbing suited specifically for amputees, paraplegics, or people suffering from other disabilities. Some of the things that help paraplegics climb include harnesses, pulley systems, padded chaps, and even prosthetic climbing feet.
Now, with the help of adaptive climbing, disabled people are finding unique ways to make it to the top of indoor climbing walls – as well as gut-wrenchingly high summits that not even normal experienced climbers could do. There's even an Adaptive Climbing Group located in Brooklyn, and it's not just limited to people with lost limbs; some people who lost their eyesight to diseases or accidents have taken up rock-climbing since it's a tactile sport, and "being totally sightless I can feel the rock better than someone who has sight," Neil Taylor told Fast Company.
"You are basically in a wheelchair all day long and to be able to get out of a wheelchair and be able to do things that other people are doing is a definite boost to your self-esteem," 36-year-old Enock Glidden told Fast Company.
Rock climbing helps disabled people get back into active hobbies, helping them cope with their disability. "Climbing motivated me to get out of the hospital and resume what I was doing," Brent Kuemmerle, an amputee who had previously been a rock climber and snowboarder before getting into an accident, told Disabled Sports USA. "I read [paraplegic mountain climber] Mark Wellman's book [Climbing Back], and it was inspirational to me. I was back climbing six months out of the hospital."
"Climbing is the most amazing thing I do," he continued. "I'm at a higher level climbing today than I was when I had two legs. It's a definitive goal for me to climb."
Published by Medicaldaily.com