Add Mushrooms To Your Diet To Help Protect Against Alzheimer's, Dementia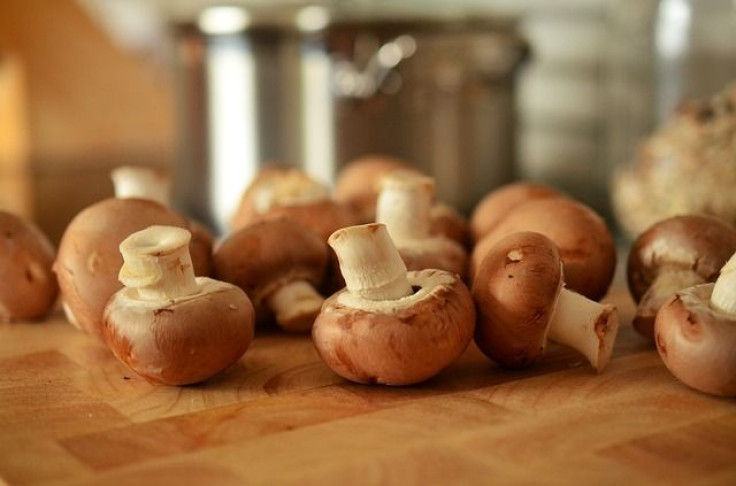 A new study published in the Journal of Medicinal Food has found that some mushrooms contain compounds that may protect the brain against neurodegenerative diseases such as dementia and Alzheimer's disease.
According to Medical Xpress, researchers from the University of Malaya found that eating certain mushrooms may protect against neurotoxic stimuli, like inflammation, and could also enhance the brain's nerve growth. Both of these processes contribute to neurodegenerative diseases — including dementia and Alzheimer's.
Read: Are Magic Mushrooms The Key To Quitting Smoking? Recent Study Found 12 Out Of 15 Volunteers Found Success
"The current study might stimulate the identification of more food materials that are neuroprotective," said Journal of Medicinal Food Editor-in-Chief Sampath Parthasarathy, Medical Xpress reported.
The research focuses on mushrooms' "bioactive components" and the neuroprotective and cognitive benefits that they bring to the table. This is one of the first studies focusing on certain food's brain benefits, Parthasarathy said.
An estimated 5.4 million Americans of all ages had Alzheimer's disease in 2016, the Alzheimer's Association reported. Additionally, one in three seniors dies of the disease or another form of dementia.
For thousands of years, mushrooms have been offering natural medicine and remedies to humans. The edible fungi are packed with vitamin D and can improve your immune system, according to Dr. Joseph Mercola's website. The mushroom's anti-inflammatory characteristics can also help those suffering from asthma, rheumatoid arthritis, renal failure, and stroke damage.
Read: From Magic Mushrooms To Organ Transplants, 6 Experiences That Can Actually Change Your Personality
Not all mushrooms are healthy to eat, and eating a specific type of the fungi — called psilocybin — actually offers a temporary mind-bending perspective on reality.
For years, researchers have been studying the potential medical benefits of "magic mushrooms." Medical Daily previously reported that the psychedelic drug could treat people with depression or relieve the psychological effects of cancer, as suggested by the results of previous studies.
Source: Chia-Wei P, Pamela D, Vikineswary S. Edible and Medicinal Mushrooms: Emerging Brain Food for the Mitigation of Neurodegenerative Diseases. Journal of Medicinal Food. 2017.
See Also:
How Magic Mushrooms Affect Your Brain: From Higher Levels Of Awareness To Hallucinations
How Magic Mushrooms Enlighten The Brain, And Improve Psychiatric Conditions
Published by Medicaldaily.com