Addicted To Your Cell Phone? These Ads Show What The People Around You See When You Take It Out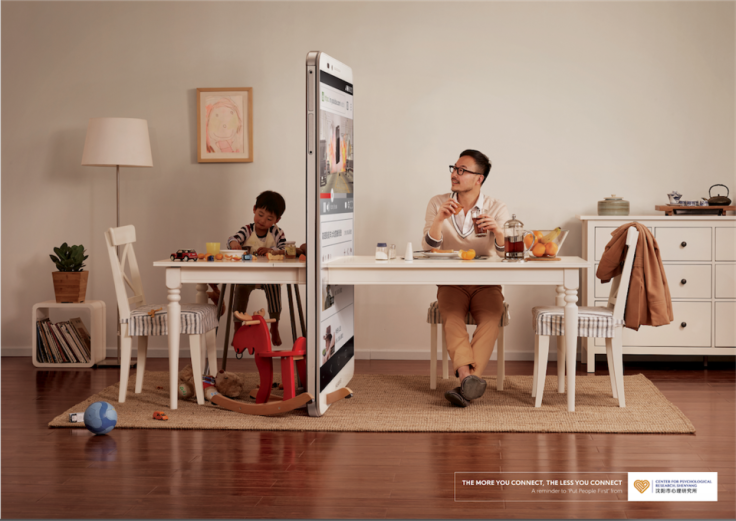 For years now, cell phones and other electronic devices have been inching their way more into our lives. The advent of the smartphone sped up this process even more, and by now, every one of us knows someone who will pull their phone out the moment conversation takes a pause — and sometimes, without a pause. Realizing the way in which these behaviors hamper genuine face-to-face interactions, Ogilvy & Mather China put together an ad campaign for the Center for Psychological Research, Shenyang, that it hopes will help people realize what they're missing out on.
Click "view slideshow" to see some examples.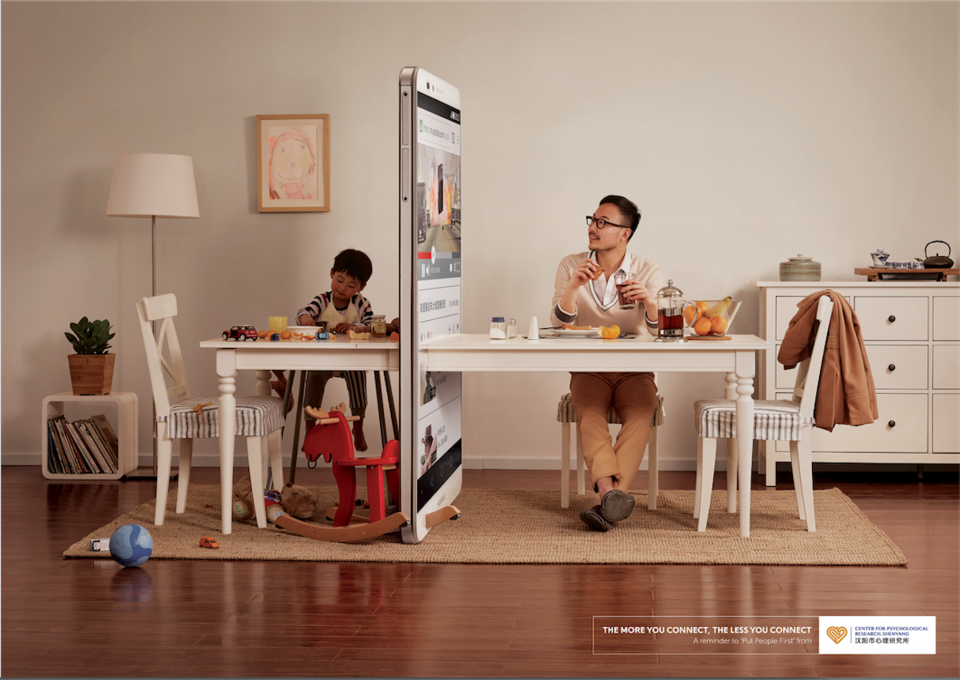 Published by Medicaldaily.com