Advaxis Therapy Improves Survival Rates In Cervical Cancer Patients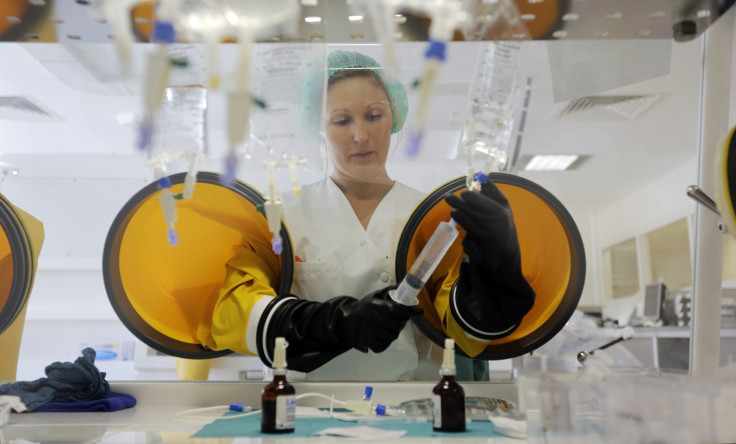 (Reuters) - Advaxis Inc said its experimental cancer vaccine was found more effective in improving survival rates of cervical cancer patients than standard therapy, validating the technology behind its pipeline of cancer treatments.
About 38.5 percent of the patients in a mid-stage study, whose disease had progressed or returned after prior therapy, survived for a year after being given the Advaxis vaccine, the biotech company said on Thursday.
Patients with persistent or recurrent metastatic cervical cancer survive for about four to seven months after prior treatments fail, said Dr. Tom Herzog, clinical director at the University of Cincinnati Cancer Institute.
Cervical cancer is one of the leading causes of cancer deaths among women globally. About 12,000 new cases of cervical cancer are diagnosed each year in the United States.
Positive results from the mid-stage study project Advaxis' lead cancer therapy, axalimogene filolisbac, as a direct competitor to Roche AG's blockbuster treatment Avastin.
Advaxis' vaccine was being tested as a standalone treatment for persistent or recurrent metastatic cervical cancer related to the human papilomavirus. The study was sponsored by the Gynecologic Oncology Group, a not-for-profit group.
The results mirror an earlier study conducted by the company in cervical cancer patients in India.
Analysts from Zacks Investment have said they expected the therapy to be approved in the United States in late 2017 or early 2018.
Avastin, approved to treat seven types of cancer globally, generated sales of 6.42 billion Swiss francs ($6.61 billion) in 2014.
Advaxis is testing axalimogene filolisbac as a treatment for head and neck cancer and cervical cancer in combination with other immunotherapies being developed by AstraZeneca PLC and Incyte Corp.
Analysts at MLV & Co said they valued Advaxis at $1.2 billion, based on the company's technology platform and candidates.
Apart from axalimogene filolisbac, Advaxis has therapies in its pipeline to treat prostate cancer in combination with Merck & Co's blockbuster Keytruda, and another treatment to treat tumors caused by the excess mutation of a particular protein.
Advaxis shares, which have risen about 19 percent in the three sessions leading up to the data presentation, were up as much as 11 percent at $21.76 on Thursday in midday trading.
($1 = 0.9716 Swiss francs)
Published by Medicaldaily.com