'Affluenza' Defense? Teen Avoids Jail For Fatal DWI After Psychologist's Diagnosis Of Unrecognized Condition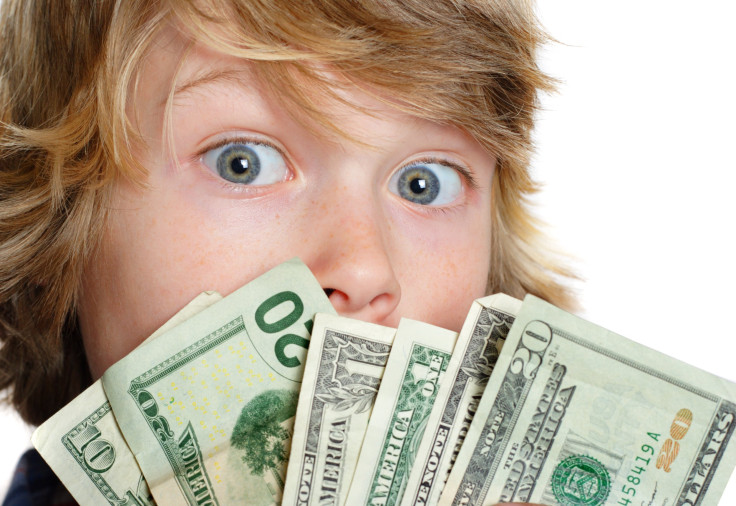 Ethan Couch, a wealthy teen from Northern Texas, was sentenced to 10 years of probation and no prison time for killing four people in a drunk driving accident. The sentence came despite prosecutors requesting that the 16-year-old receive 20 years in prison for the offense. Pivotal expert testimony from psychologist G. Dick Miller is believed to have decided Couch's fate. Miller testified that the teen was a product of "affluenza" because his parents' wealth instilled in him an inability to link behavior and consequences.
Affluenza, though not technically a medical term, references the culture of materialism and overconsumption that arises from having a great deal of money. According to USA Today, affluenza is not recognized by the American Psychiatric Association, nor fifth edition of the Diagnostic Manual of Mental Disorders (DSM-5) as a viable mental health condition. Miller diagnosed Couch with affluenza due to a lack of rules, dissonance in his parents' marriage, and an incapacity to learn that actions have consquences. Miller testified that Couch's parents gave him too much freedom and said that Couch's life could be salvaged with one to two years of treatment and no contact with his parents.
"This kid has been in a system that's sick," Miller said, according to the Star-Telegram. "If he goes to jail, that's just another sick system … He never learned that sometimes you don't get your way. He had the cars and he had the money. He had freedoms that no young man would be able to handle."
Couch confessed to knowingly driving his pickup truck while intoxicated. His blood alcohol level was 0.24, which is three times the legal limit for an adult. Police said Couch was going 70 mph when he lost control of his truck. Couch's accident killed youth pastor Brian Jennings, mother and daughter Holly and Shelby Boyles, and 24-year-old Breanna Mitchell, according to Slate. Their families, who were there at the sentencing, had a difficult time wrapping their minds around the seemingly light sentence. For some of the victims' families, the link between Couch's wealth, the shocking expert testimony, and his probation sentence, was far too pronounced to ignore.
"Money always seems to keep you out of trouble," said Eric Boyles, who lost his wife and daughter in the crash, according to The Huffington Post. "Ultimately today, I felt that money did prevail. If you had been any other youth, I feel like the circumstances would have been different."
The defense argued that Couch needed treatment, not imprisonment — and it seems the judge agreed. State District Judge Jean Boyd handed down the sentence, saying that the Texas juvenile justice system was not equipped to provide the kind of intensive therapy that Couch needs. He will be sent to an inpatient rehabilitation center in California and his parents will have to pay more than $450,000 a year for his treatment.
Published by Medicaldaily.com